I love cars, as I've been a F1 fan since I was a teenager. I took a break from F1 when life got in the way, but now I'm "back on track". I saw there is a small museum at Mercedes-Benz World a few months ago and I wanted to visit it. It's at a 4 hours drive from me, but close to London. Last Friday I've been there and it was great.
Mercedes-Benz World is next to Brooklands Museum, the world's first purpose-built motor racing circuit. I would have loved to see that museum too, but there wasn't enough time. I had to be in London in a few hours, so I decided to postpone it for another time.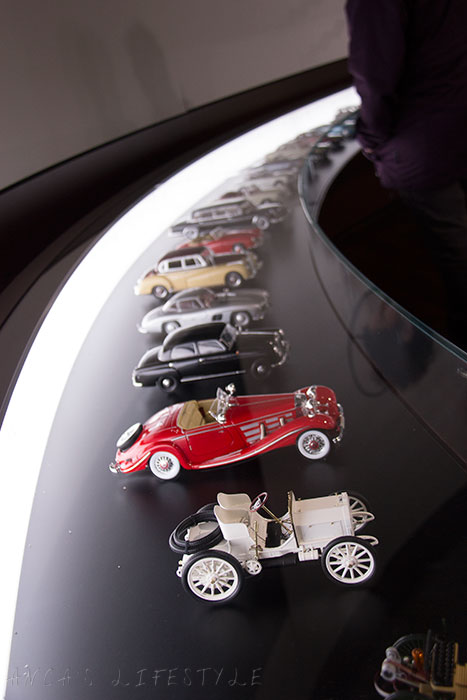 On the ground floor there are old cars and a timeline with their different models.

Room for a room. Mercedes teamed up with Ikea to show how big the smart is. All the furniture and accessories in the background are fitted in the back of the smart. It was even a short film with how the flatpacks were arranged.

On the second floor there are cars, new and old and the F1 display. In this picture is the 2010 car that Rosberg drove.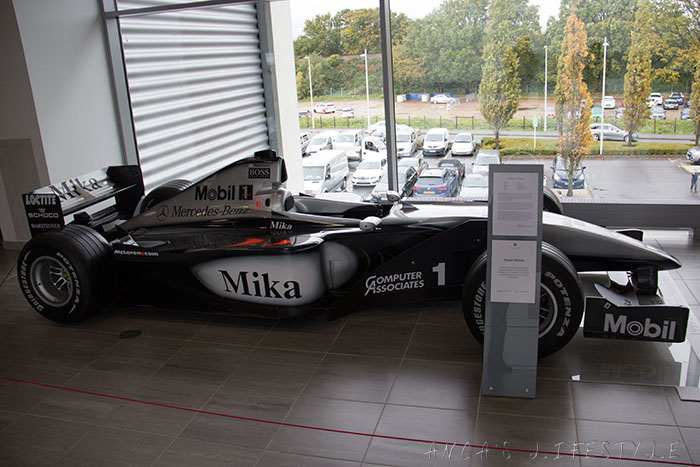 This is Hakkinen's 1999 car. I watched the 1999 season, it was the first full season I've seen. My passion for F1 started in 1998, mid season, after I saw a race.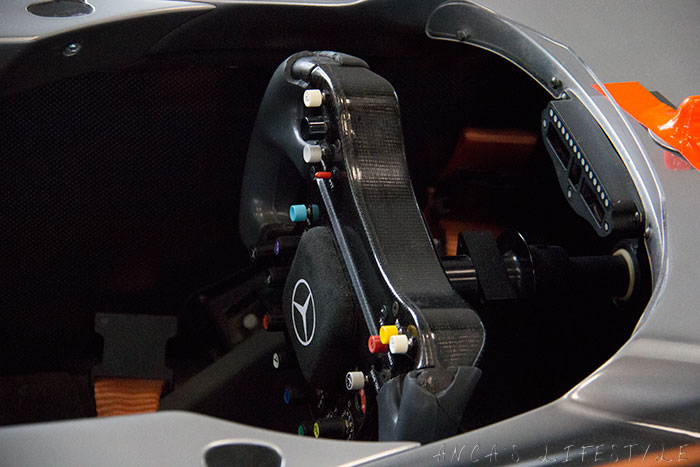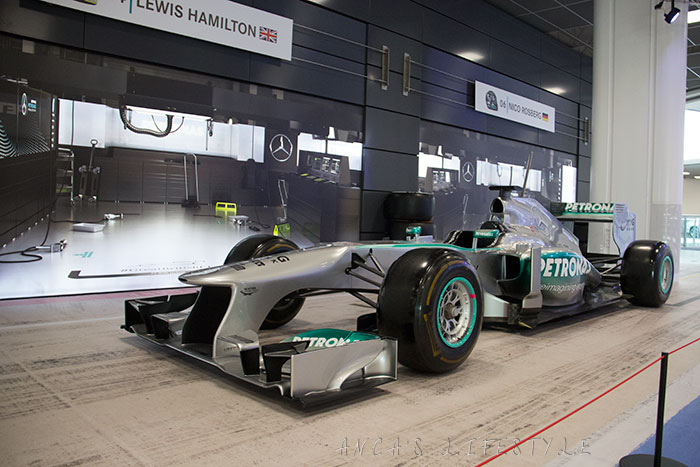 The 2013 car that Hamilton drove. The look changed a lot since 1999.
View Suspended II, the art display at Mercedes-Benz World

I loved this art display. All the 3,200 components from a F1 car where suspended to show how the chassis looks like. Each component was purpose-built for F1 racing. The car was driven by Schumacher and I don't think a better car could be chosen for this art display.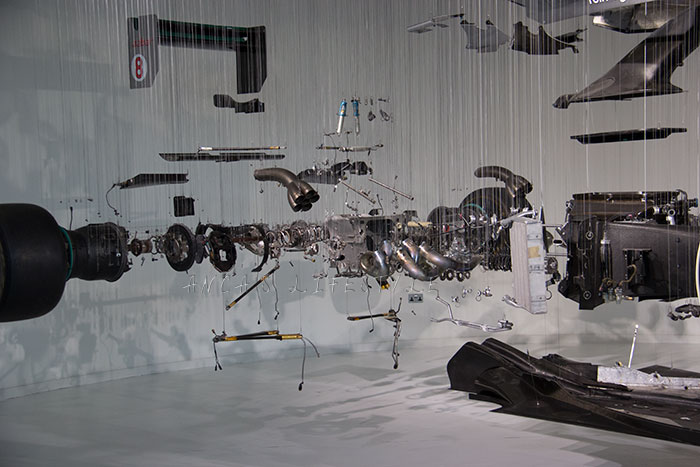 The tires used in a race. From top to bottom: wet, intermediate and slick. The first two are used when it rains, wet for standing water and intermediate if it's not standing water. The slicks are used in dry conditions and there are 4 different types, depending on how hard the compound is. Harder compounds can last longer in a race, but have less grip.
I have no idea what type is that one, as there weren't any signs. This is one of the things that were slightly disappointing, not enough info.
There is also a cinema with very interesting short films about the factory and different aspects of motor racing, like diet and working out.
On the top floor there are some simulators. It was quite crowded and I didn't have time to wait. The simulators are £6-£10 per person for 15 minutes.
At Mercedes Benz World there are driving experiences available and also there are new and used cars for sale. There are two tracks, one can be seen from a viewing point in the museum and the other one is near the car park.

I've been to Mercedes Benz Museum in Stuttgart a few years ago. It's big and it has a lot of stories about the developing of the cars and road safety. There are lots of cars displayed in the museum, on multiple floors. It's a wonderful place to visit for anybody who is remotely interested in cars.
It was an interesting museum and I would like to visit it again, hopefully I will be able to go on a simulator too. Have you been to Mercedes-Benz World?