I'll start with my favourite picture from yesterday: Me & Hubby, with a mouse each.
The Small Animal Show was held in Harrogate, at the Great Yorkshire Showground. It's an annual show, started from 1921 and it's the oldest UK Championship dedicated to small animals. At this show there were around 3,000 small animals.
Hubby took a lot of pictures and I've chosen only a "few", but I'm so smitten by the animals that it's still a picture overload.
We've started with the rabbit section. There were so many, fluffy, adorable, little rabbits.
The judging at the rabbits looks like this.
A lovely picture from the mice judging area.
And more rabbits, there were 1,700 of them, all cute and cuddly.
Hubby took a picture of the Continental giant, but it wasn't obvious how big it is without me in the picture… hence the one with me as a measuring standard.
For judging in the guinea pigs section they have a special wooden tray. Interesting how different the judging is for the other animals.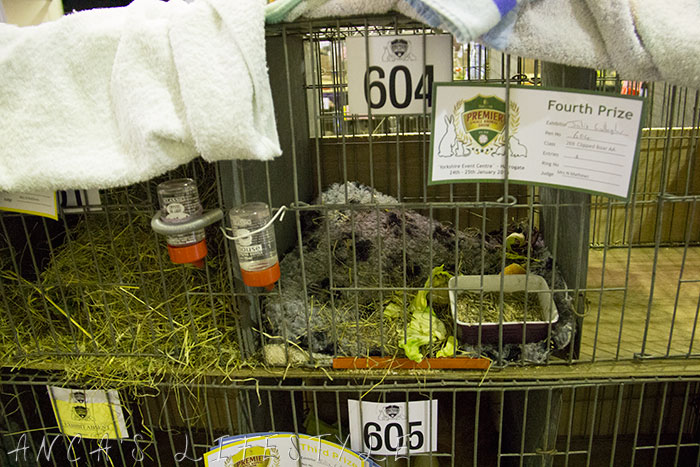 "May I have the snake, please?"
I did! It's not the first snake I hold. I did that before, a few months ago, see here. But that one was much bigger.
admiring the mice, lovely little creatures
This rabbit has his toy with him, so sweet.
The British Giant was naughty. He managed to take the water dispenser out, so he could pull that string. Do I have to say that the dispenser landed on my feet?
We left the show for an hour to go to Bettys. As it was obvious, we weren't the only ones considering to go to Bettys while in Harrogate, so it was very busy and there was a queue outside the restaurant, as you can see in the background.
We bought a couple of desserts for home and went to see the rabbit jumping race.
we saw some winners while walking to the other hall
After the rabbit jumping race, we've seen how an Angora rabbit is trimmed, to make wool. Had no idea about that, so it was very interesting.
The "poor" rabbit was consoled by his mummy after his "terrible ordeal"… or, as we say: a hair cut.
We saw another couple with no kids at the petting corner… yee! we weren't the only ones without a kid at that section. Gently, we've stepped over the bales of hay from the first area, went into the second one and we've waited patiently to get our first animal.
A lovely, small guinea pig that wanted to cuddle. I was in love from the first moment.
And finally I got the rabbit, so fluffy, so soft. I love it! (recurring theme, I know, but I do love all the animals)
This small and cute mouse was given to me by another visitor. I had hamsters as a kid, but they were two times bigger, the mice seemed so fragile.
My mouse had to groom himself after all those people touching him. I always get amused by this, my hamsters did the same.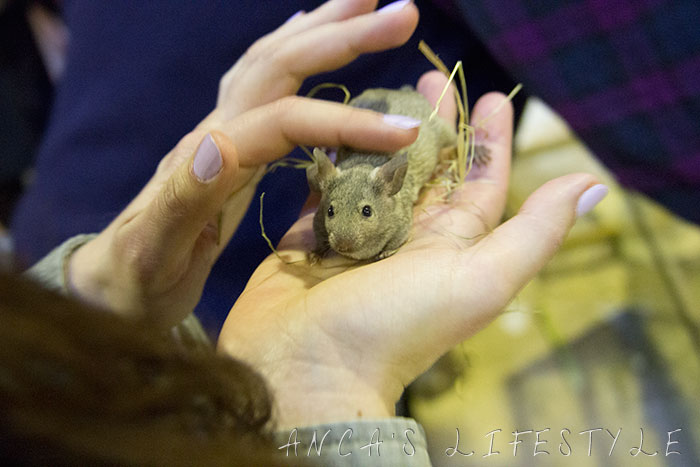 and another mouse
and 2 mice, more difficult to handle, but the perfect way to finish the day
We got in the car, but noticed there were kites flying around. We stopped and looked at them, hubby took some pictures. I think they were teaching their young how to fly.
the crows were waiting patiently for the danger to clear before flying
Our cakes from Bettys were exquisite as usual.