Aira Force is an waterfall in Lake District, near Ullswater. The waterfall is owned by the National Trust for more than 100 years. There are two car parks, in the main one there is a gift shop, a picnic area and the tearooms. We arrived late, at ~7pm, and it was relatively crowded, but in summer that might be excepted. There isn't a fee to visit the waterfall, but the car park is free only for members.
The main force falls 70 feet. Above the waterfall there is a stone footbridge that can be crossed. The views are beautiful from there too.

The views while you are going to the waterfall from the overflow car park are stunning.

We stopped in a field so Festus could play and I was able to take some pictures of the lake.

From there, the waterfall is quite close, but there are a few steps (a lot). Plenty of opportunities to take pictures.
We went down the stairs, then walked around for a bit, went up another way and passed by the bridge.

At this point and after a dip in the water stream, Festus was exhausted. He was so tired he was taking every opportunity to lay down.

My husband was taking pictures of the waterfall from above. I'm not good with the camera or the heights.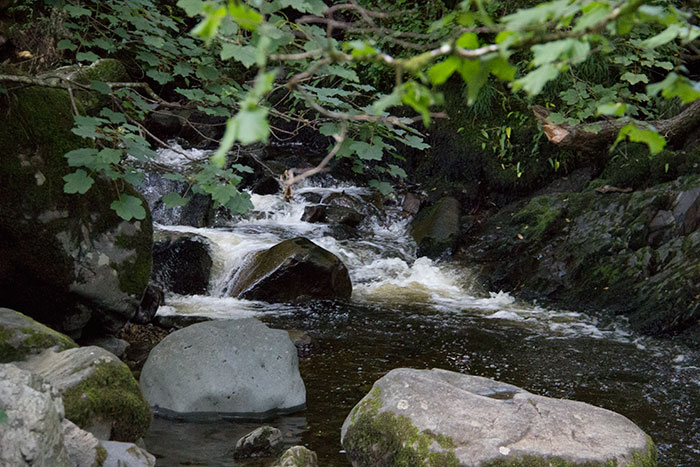 Isn't it beautiful?

We could hear birds singing in the woods, but they were hidden away in the leaves. I was lucky to get the chance to take a picture of this little guy.
Have you been to Aira Force?