Last evening hubby and I went to Sefton park for the fireworks display. For Bonfire night, Liverpool city council is organizing an amazing event every year. For us this is the 3rd year, have a look at 2012 and 2014, I'm not sure why I didn't blog in 2013 about it.

This is part of the finally, but too beautiful not to start with it.
The show lasts for 20 minutes and it's spectacular every time. 10,000s of people are gathered in the park waiting for the fireworks even an hour earlier. It's really beautiful. I had an ice cream from Mr. Whippy, it seems it becomes a sort of tradition for Bonfire night. Luckily it didn't rain in the evening, although it rained during the day and the grass was soggy. I remembered to get my wellies this time, so it was great.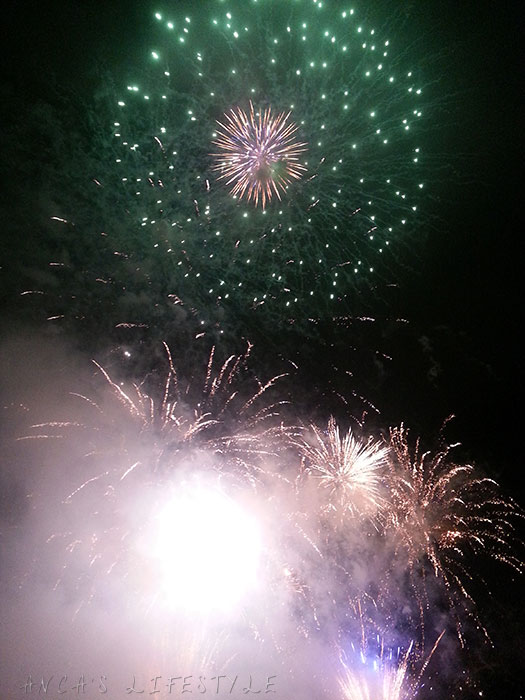 Have you been somewhere special for Bonfire Night?