I bought a pair of beautiful boots from Asos last week, taking advantage of their sale, only £31. Even if it's not a great idea to wear new footwear on a long journey, I had them on for a day in London. It was great, very comfy and the heel height is perfect for everyday.
As we had no time for a photo shoot or visit something while in London (it was a business trip), I've asked hubby for a photo shoot in our local park. I hope you like the boots as much as I do.

I had my eyes closed as I was enjoying the sun. I had no idea hubby will take a picture exactly then, but I love the way I look (I'm extremely modest, I know 🙂 ).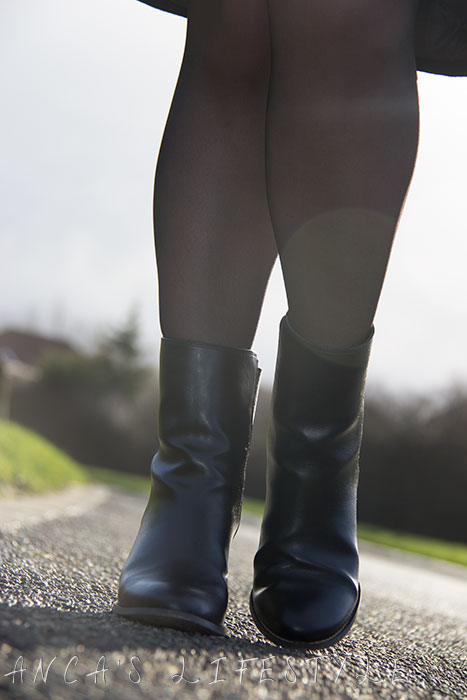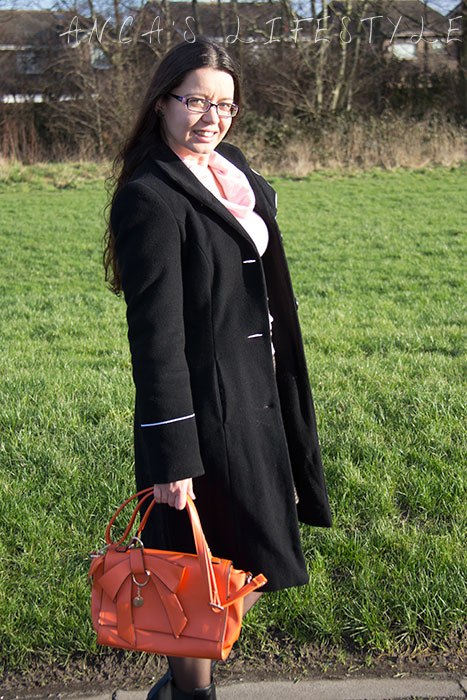 Outfit:
Coat – Old (bought 3+ years ago, from Romania)
Top – Cynthia Rowley
Bottom – Handmade by my mother (I have a few pieces made by her)
Boots – Asos
Handbag – Miss Lulu
Earrings – Acdria