This Halloween was strange and that should be a good thing for a Halloween, isn't it? I've pained my face with green makeup but with the flash is not that visible. And no lipstick for a more horror look 😀
We stayed at home even thou we've received a lovely invitation to a Halloween party. As we are renovating the house and working at the same time, I thought we'll not be able to make it. I was right declining the invitation as we've finished work at 6 and the place is at a 30-40 min drive.
We've made the best in this situation, we had treats: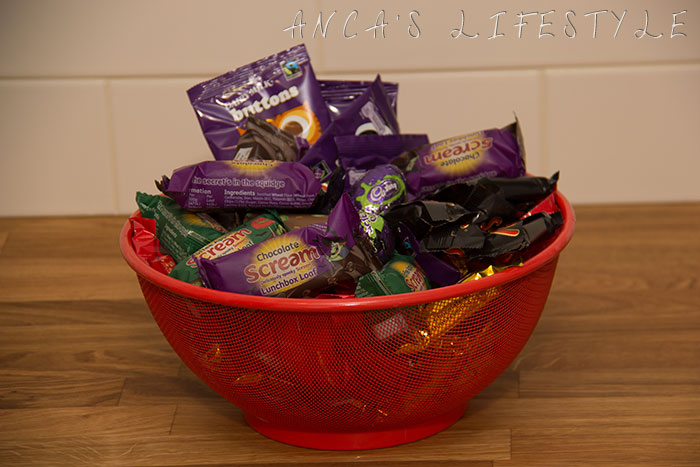 Love the scream loaf, it has a very interesting texture.
We've decorated the house (pictures from outside as the house it's a mess, still have a lot of things in the wrong rooms as we have to fit some kitchen cupboards and some more furniture):
We carved a pumpkin:
At least there were a few kids with trick or treats. My favourite were 3 girls dressed as witches and they loved my outfit too. I think my favourite part of Halloween is to see the kids in costumes asking for treats. They are so cute.