On our trip to Edinburgh we've been to Preston Mill, it's relatively close and it's one of the filming locations of the Outlander. Preston Mill is part of the National Trust for Scotland and it's a gorgeous location. The house has an interesting shape, it looks more like a hobbit house than a mill. The mill is closed for Winter, so we weren't able to visit it properly, only the outside. I will love to visit it again, to see how they were milling. The mill was used commercially until 1959. On their website is mentioned that visitors can still experience the working machinery on a tour today. I bought flour milled at heritage mills and it's lovely. The price is good too, considering it's organic wholemeal flour. The mill works, but they don't grind flour for selling. I would say that is unfortunate.
There was a mill on that site from the 16th century. This one was made in the 18th century, as many mills are. The water mill is on the River Tyne. The mill wheel dates back to 1909.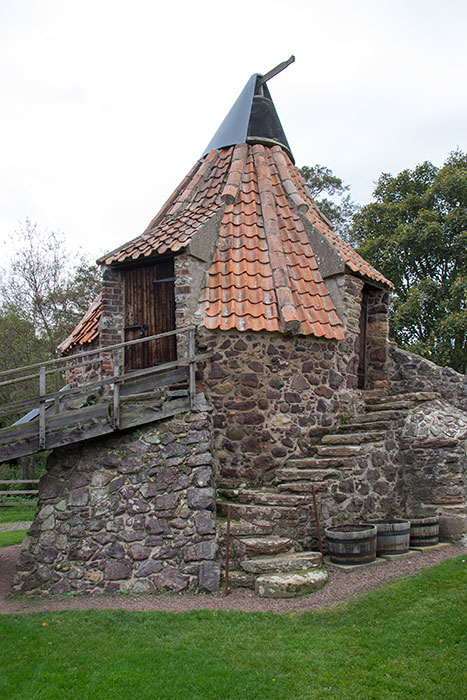 I never saw a mill house like this one and I think it's fascinating. I saw on a website that the mill looks more like traditional Dutch mills of that period. Despite its size, the mill is on two floors.
During the summer there are guided tours that last for 40 minutes.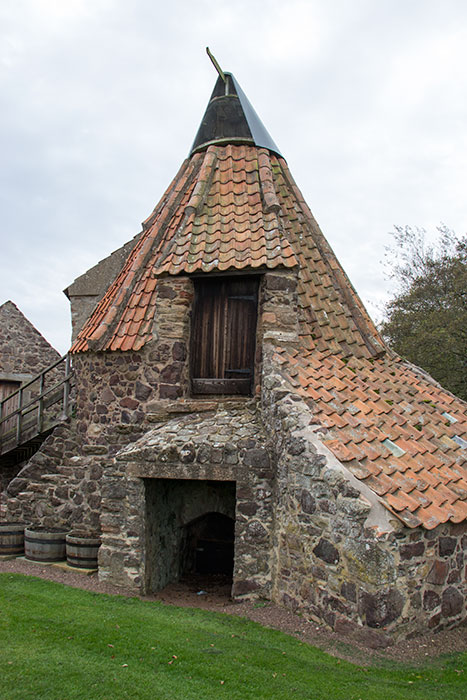 The doors look so beautiful and quirky.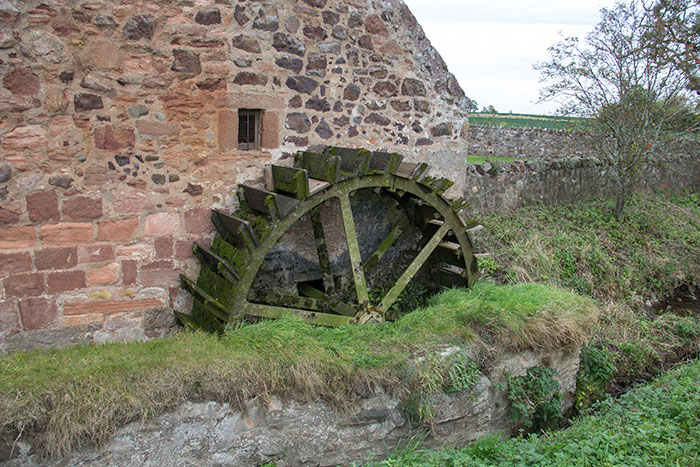 This is were a famous scene was filmed, Jamie had to jump in the water to fix the mill and the red coats arrived. Sorry, no Instagram pictures. Seeing the mill and the wheel made us realize how clever they used the landscape to avoid a quite modern looking bridge in the background. I found some interesting info on National Trust for USA's website, so have a look at their Preston Mill's Close Up! page if you want to read more about the mill as a filming location.