I mentioned before that I went to St. Albans, when I blogged about Ye Olde Fighting Cocks. I wanted to visit it for a while now, and we stayed actually quite close to St. Albans on our trip. One of the things I wanted to see was, obvious, St Albans Cathedral.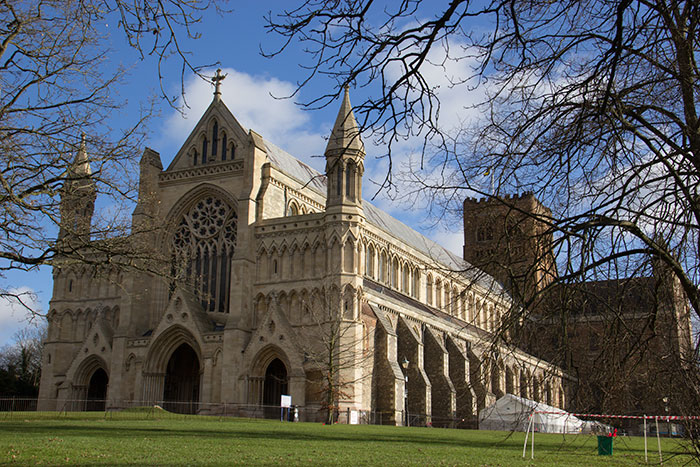 We've visited St Albans Cathedral on a beautiful day. I bought a leaflet from them. It's only £1 and it has a very helpful map, with points of interest noted on it.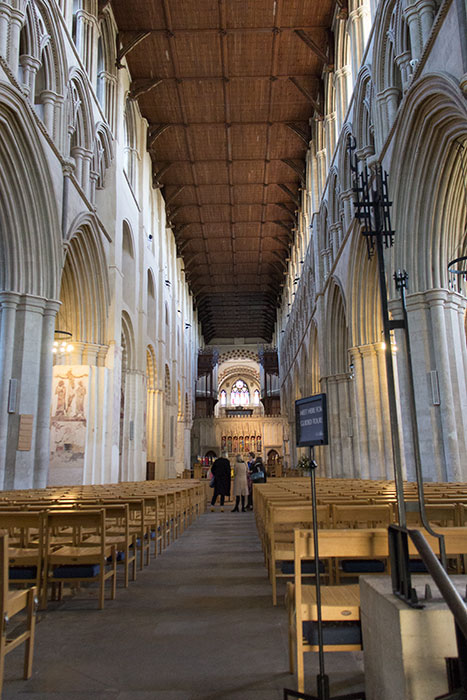 St Albans Cathedral has an impressive history. When the first church was built on the site is unknown, but a Benedictine monastery was built in 793 by King Offa of Mercia. It has one of the longest naves in Europe.
The first Norman Abbot, Paul of Caen, rebuilt the church in a norman style between 1077 and 1115. In 1195, John de Cella was made abbot of St. Albans. He wanted to expand the nave, but didn't finish as he didn't manage the money as he should have. In 1214, the new abbot restarted the work. 100 years later, in October 1323, when people were gathered for the mass, two norman columns fell down. Rebuilding began, but the current abbot was more interested in astronomy than the reconstruction. Anyway, the works were completed by mid 14th century.
St. Albans is dedicated to Alban. He was a Roman living in Verulamium in the 3rd century. He was martyred after saving the life of a Christian priest. In St. Albans there is another shrine, dedicated to Amphibalus, the priest Alban saved.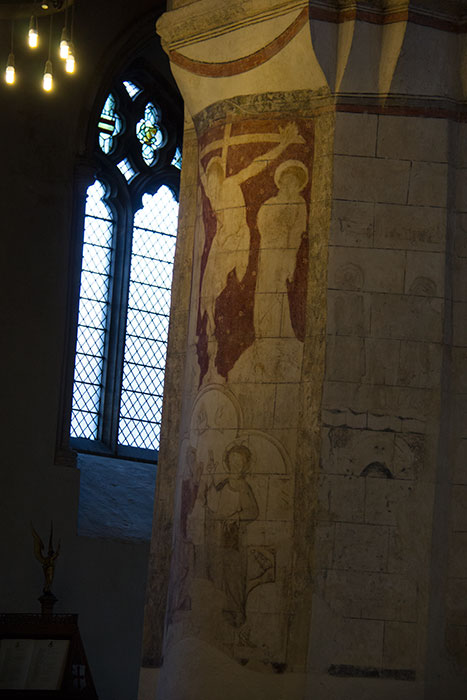 The wall paintings are incredible. It's amazing we can still see them. The paintings date back to the 13th century. After the Reformation, they were painted over with whitewash, only to be rediscovered in 1862. Sadly, removing the whitewash destroyed part of the paintings.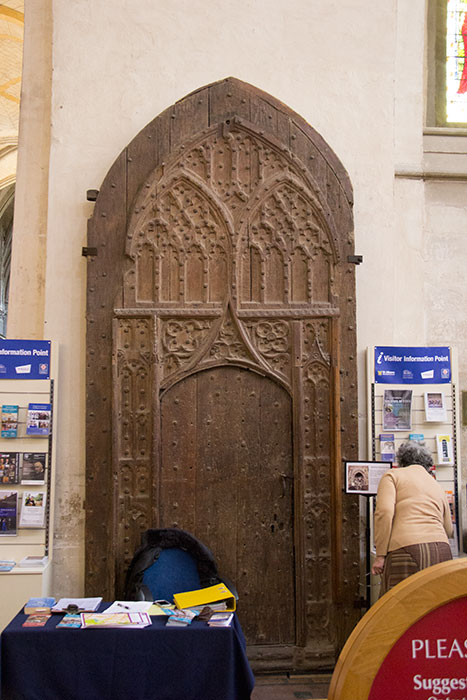 The door is hundreds of years old.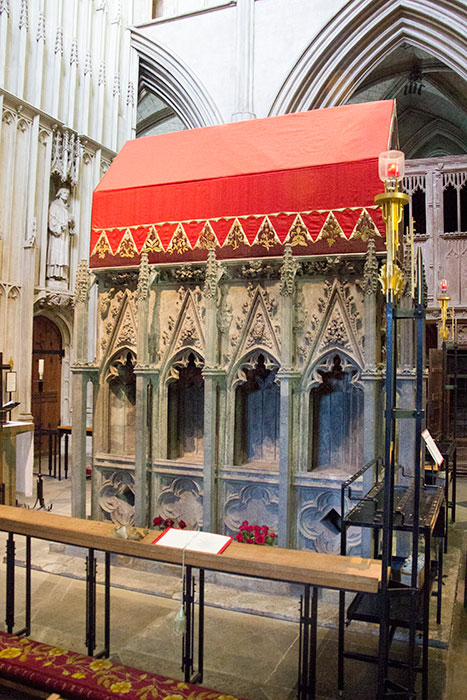 This is St. Alban's shrine, one of the few medieval shrines that survived. This one was built in 1308 and restored in 1992.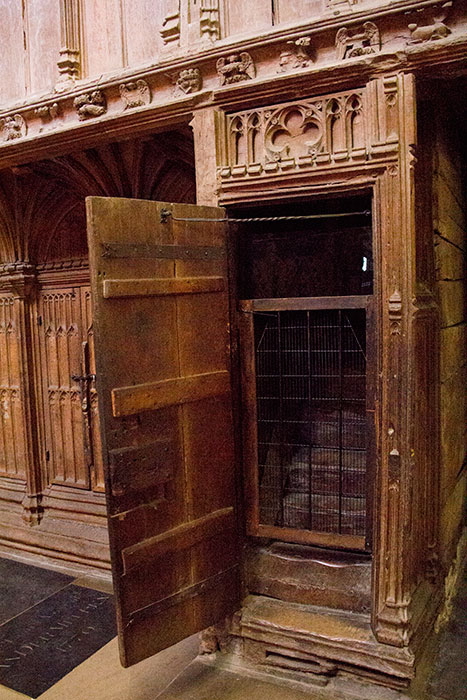 These stairs lead to the watching loft. It's the only surviving British medieval wooden watching loft.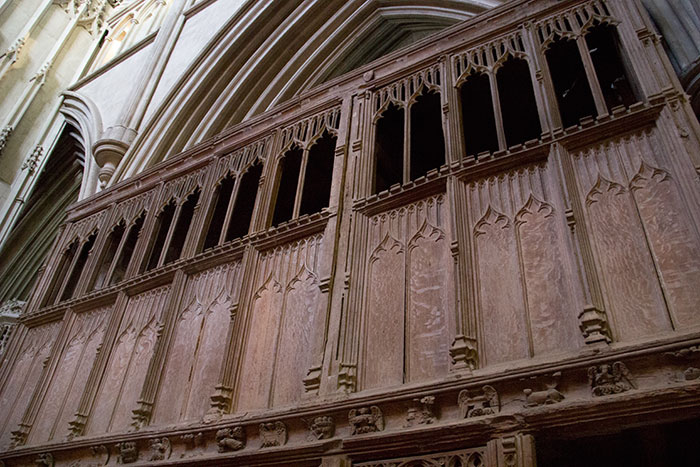 It would have been used by monks and townspeople. It was made in 1400.
When I've asked a guide about any important historical persons buried in St. Albans Cathedral, I didn't expect this. These steps lead to Humphrey, Duke of Gloucester's tomb. He died in 1447, and he was brother of Henry V, protector of Henry VI. My husband didn't understand why I got so excited to hear he was here, until I told him that Humphrey's brother, John of Lancaster, 1st Duke of Bedford, was the first husband of Jacquetta of Luxembourg. Jacquetta, after becoming a widow, married Richard Woodville with which she had many children, including Elizabeth Woodville. Elizabeth Woodville was the wife of King Edward IV, mother of the Princes in the Tower and Elizabeth of York. If you love history, you know that Elizabeth of York was wife to King Henry VII and mother to Henry VIII.
I love Jacquetta's story, I've read both fiction and non-fiction books about her.
Humphrey donated many manuscripts to Oxford University. He is remembered by having a reading room named after him in the Bodleian Library.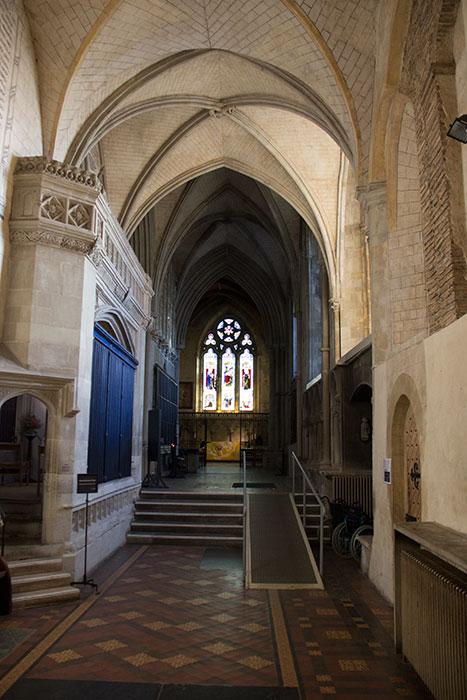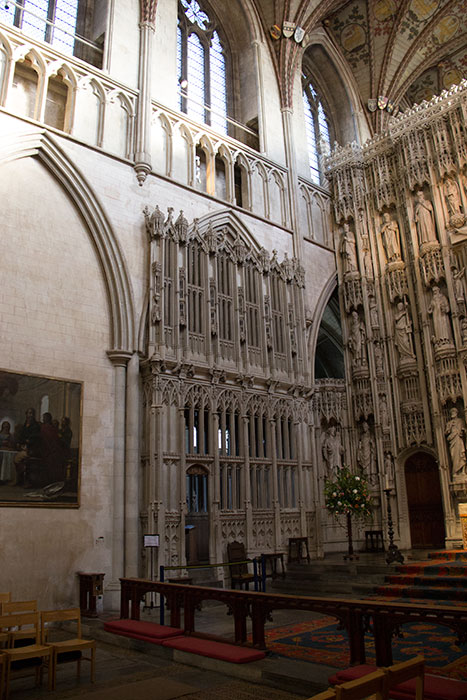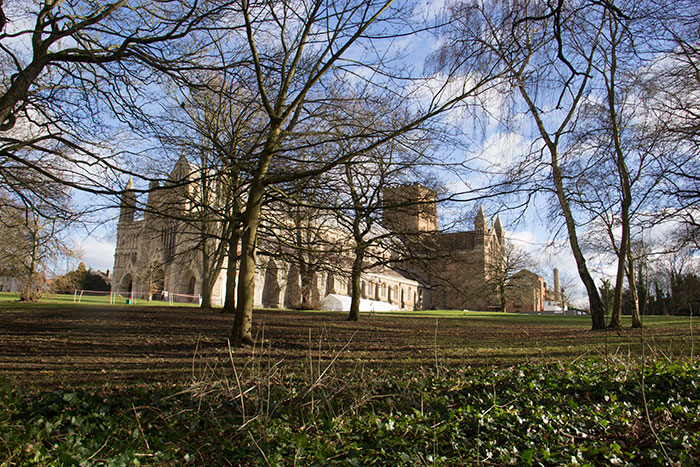 Have you visited St Albans Cathedral?