I was invited for Christmas at Duhnam Massey* woodland trail. It was the first time I've been to a Christmas trail, so I wasn't sure what to expect.
The woodland is transformed into a gorgeous magical place, with lots of lights and music in some parts. I picked only a few pictures to show, as I don't want to share too much, but just to entice you to go and see the Christmas at Duhnam Massey for yourself. You can see the trail until 30 December.
If you want to visit Duhnam Massey during the day you still can, the trail is after hours.
The trail starts with this gorgeous Tunnel of Light, a canopy of over 100,000 pea-lights. It is an one mile loop in the woodland. Make sure, while you pass the House that you have a look around, you might be able to see a few of their deer. We saw three, all having a late night snack.
When we saw the drinks stall before the trail, my husband said immediately I should get mulled wine. He knows I love having a cup of mulled wine when we are going to Winter Wonderland. He was driving, so he had a hot chocolate. The mince pies looked lovely too, but we've had a few earlier that day, so we only got drinks. There are a few more stalls, with food, and a carousel.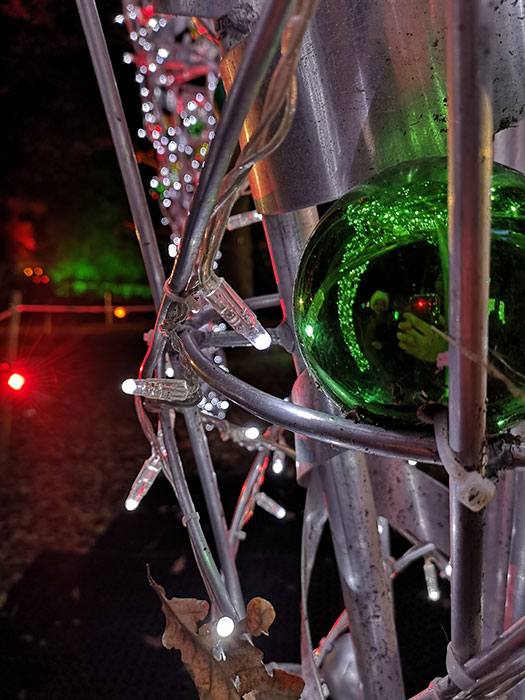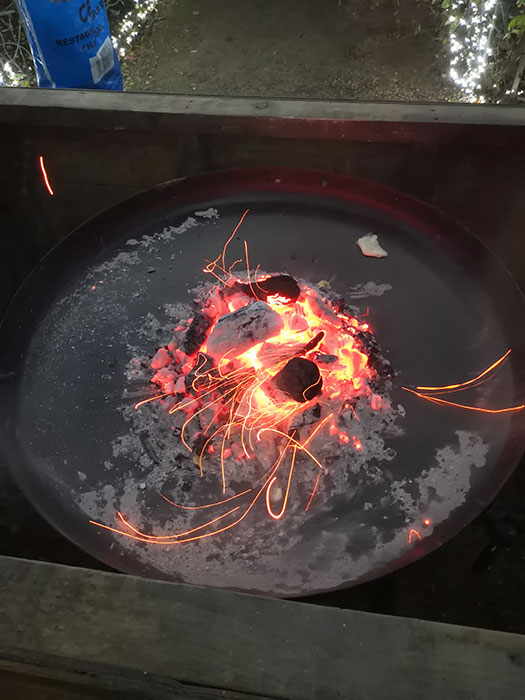 Visitors can toast marshmallows at this purpose-built fire pit. But, unfortunately, they didn't have vegetarian marshmallows, or we would have tried them. It was a shame, as they had different flavoured marshmallows and looked lovely. The ladies selling the marshmallows said we were the 3rd ones to ask about a vegetarian option on the night. So they might bring some for future nights.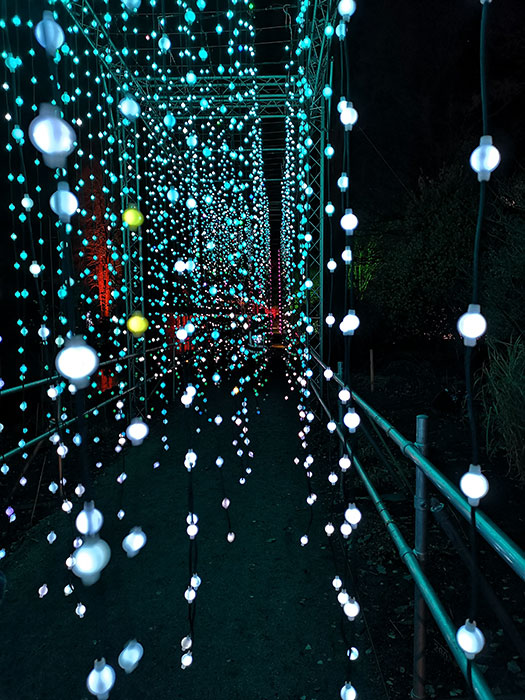 Duhnam Massey is in Altrincham, Cheshire, WA14 4SJ. National Trust members will benefit from free car parking, but it must be booked in advance. Non-members pay £7 for parking. If you fancy doing the Christmas at Duhnam Massey trail, you should book your tickets as soon as you can, as some days are already sold out. You can also book Christmas meals at the Stables restaurant.
The prices are: £16.50 for adults in advance and £18.50 on the day. If you book online there is a booking fee of £2 or £2.50, but you are sure you can go on the trail. There are limited places, as you can imagine.
*I was invited. All the pictures and the opinions are my own.