Malpas is a small village in Cheshire, close to the Welsh border. I blogged about The Bull Pub, a lovely Victorian pub nearby. I would definitely recommend it.
I wanted to visit Malpas because is one of those cute villages with stunning old houses, a cross in the middle and a beautiful church. I find walking around these kind of villages very relaxing. Malpas is French for "bad road", a reference to the wildness of the territory, vulnerable to Welsh raids. There was a castle, but not anymore.
The village doesn't appear in the Domesday Book, but a reference of it is made in 1121. So the village appeared between that dates as a "planned town" after the Norman Conquest. A bailey castle with a motte was made. Under a Royal charter of 1281 annual fairs were allowed and a weekly market was held near the Cross. The nearby properties began in the medieval period as burgage plots for the local people to rent.
Sir William Brereton, one of the sons of Sir Randolph Brereton of Shocklach and Malpas, was groom of the chamber to Henry VIII. He was beheaded on 17 May 1536 for a suspected romantic affair with Anne Boleyn.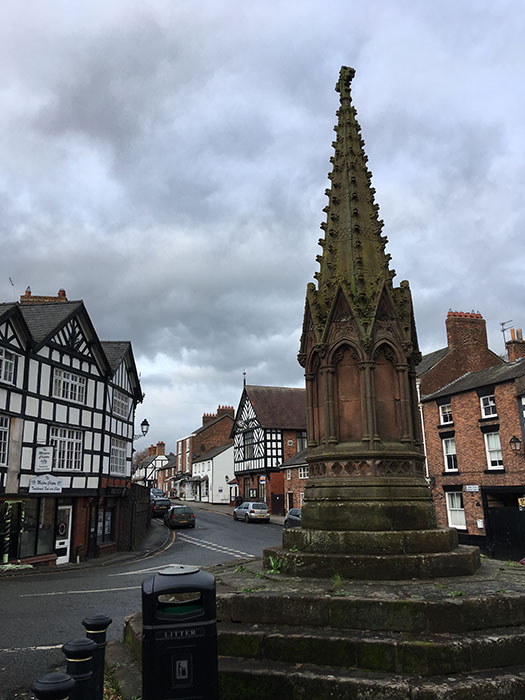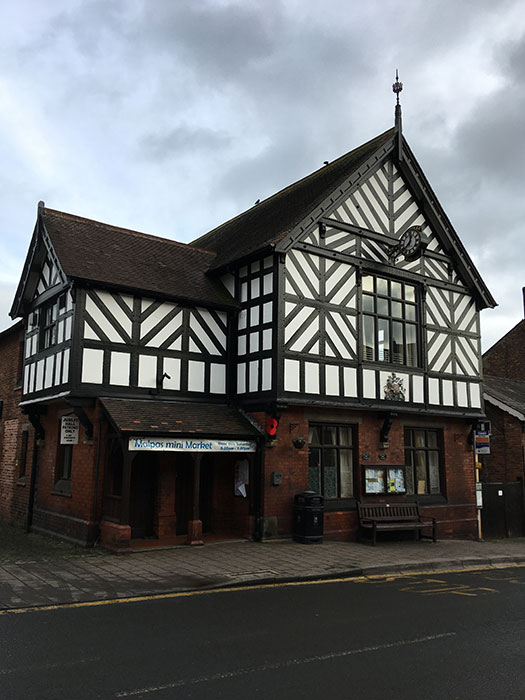 Have you seen the dog? He was so relaxed, not bothered by me taking his/her picture.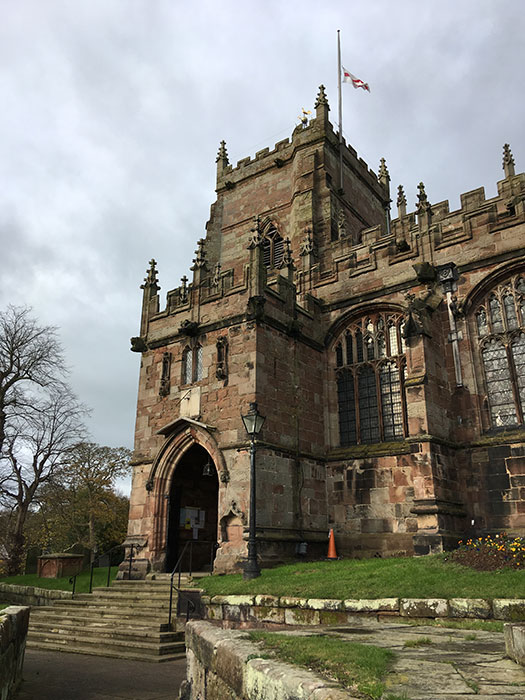 The church dates from the 14th century. Now is St Oswald's Parish Church, on a high hill in Malpas. It was opened when we went, so we had a look inside.
The ceiling is stunning. I saw something similar in another village church I've visited, but it was not as well preserved. It's beautiful.
The marble tombs were really impressive. I always admire the craftsmanship that went into making them. From what I've gathered, these tombs were made in the 16th century. But, I might be mistaken, as there wasn't someone in the church to ask. The next tombs, two pictures down, are certainly from the 16th century, and the second from early 1600s. The amount of details on the clothes is impressive.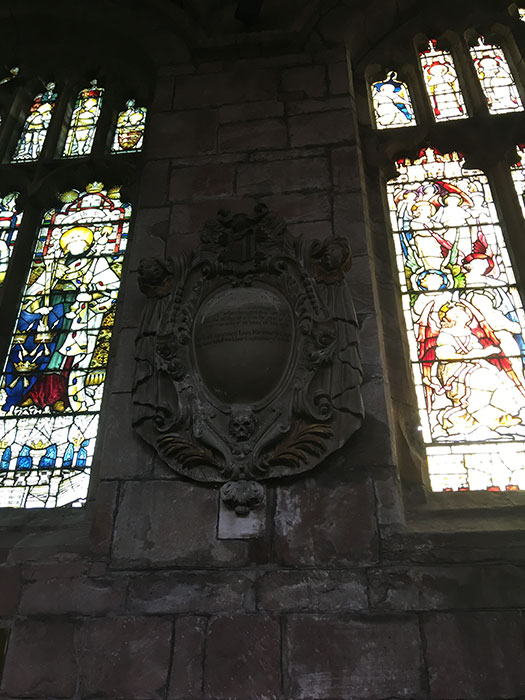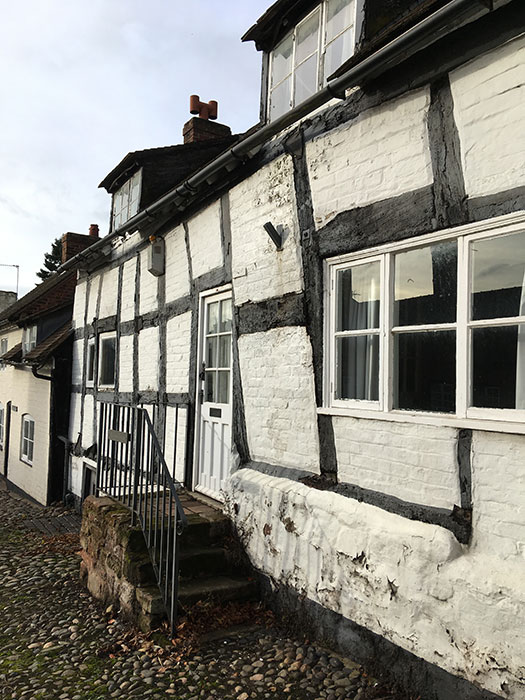 I think this is the best way to attract customers to a pet shop… leave your pet in the window. She (I apologize if I should have said he) was so cute. Looked at me, but didn't move.
Funnily enough, we found a third pet in the window. Sorry, no picture of the last dog looking outside.