The post about The Wallace Collection is the last one I'm writing from my trip to London last month. It's been wonderful to see so many amazing exhibits on display. 2018 marks the 200 anniversary of Sir Richard Wallace's birth.
In the Hall, I've noticed this amazing painting. It's called the The Arab Tent, Edwin (Henry) Landseer, c.1865-66. The painting was purchased by Sir Richard Wallace in 1878 from the Prince of Wales. Landseer was born in London and it was renowned during the Victorian period for his paintings of animals. Queen Victoria admired his work too.
We've started to visit the museum with the ground floor. The architecture is splendid.
Youth and Age, quite striking representation. It is from Italy, 1550 – 1600, made of wax, glass, and wood.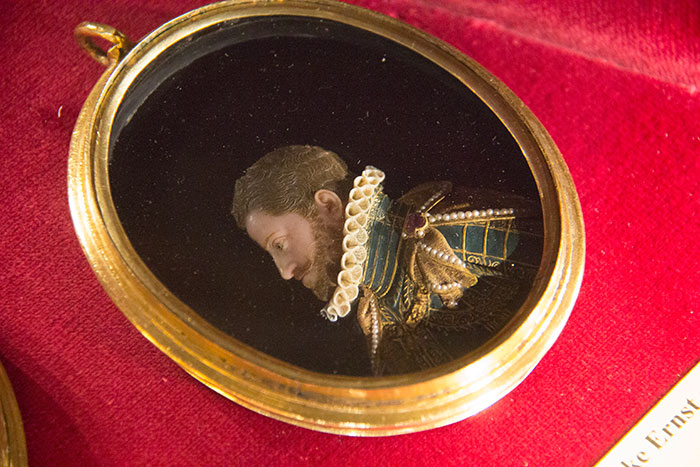 There were a few other very interesting wax figures on display, mainly with religious themes. This is the Archduke Ernst of Austria. 1553 – 1595, made by Antonio Abondio with wax, glass, gold, and copper.
Cruciform watch, that is something I haven't seen before.
Steel Key, french, c 1600. I love how elaborate the locking mechanism is.
An interesting looking Basin. Lead-glazed earthenware. French, possibly made by Bernard Palissy in late 16th century.
There are a few rooms dedicated to weapons and armoury. I found the display very interesting and bigger than I was expecting it to be. I'm fascinated by the history of weaponry, remember my post about Royal Armouries Leeds?
These are from abroad. It was fascinating to see the difference between them.
These is what we saw on the ground floor. At the first floor we saw amazing rooms, beautifully decorated. This is the landing.
These are miniatures of painters, from top left to bottom right: Raphael, Annibale Carracci, Van Dyck, Andrea del Sarto, Titian, and Rubens.
French barometer and thermometer from the 1770s. It's pearwood veneered with marquetry of brass and turtelshell, mahogany back and gilt-bronze mounts.
Beautiful room at Wallace Collection. I think this was my favourite room, the wallpaper is stunning.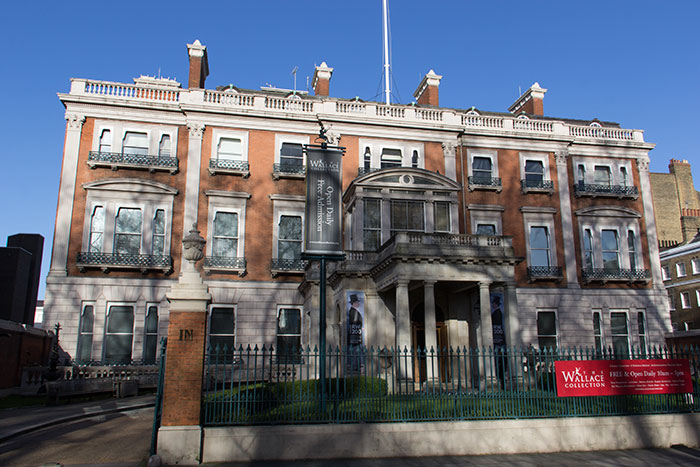 The Wallace Collection is free to visit. The address is Hertford House, Manchester Square, London W1U 3BN. I loved visiting it and I would love to visit it again.