This week is the Manchester Science Festival and I was invited to the Jump In event. It's an adult only ball pool and it's as amazing as it sounds. It was created by the Design agency Pearlfisher to highlight the power of play in everyday adult life.
If you are in Manchester or even at a 1-2 hours drive, go to Museum of Science and Industry, it will be amazing! The tickets are only £5 per person and it's open until 1st November.

This is me in a pool with 81,000 white balls. It was fun and exciting and the first time I've been in a ball pool.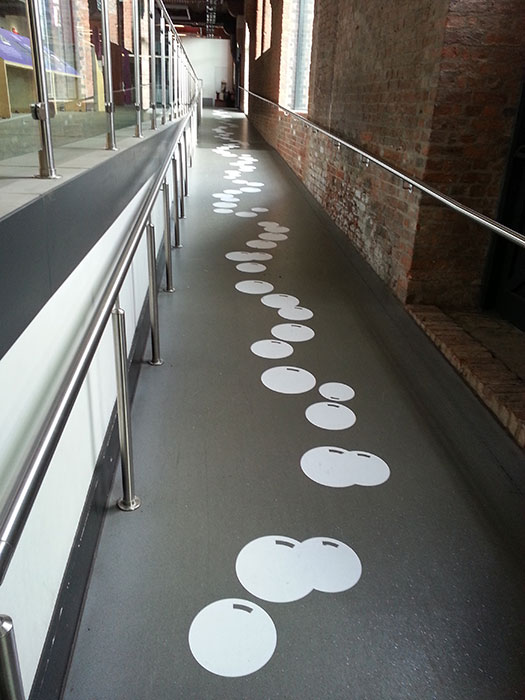 I followed the white balls to get to the Experiment Gallery at the first floor.

I saw the entrance with the "18s over only" sign, it looked serious and mature and I was eager to have fun, I took out my shoes and…

I manage to slip on the balls and ended up in a less-than-glamourous way in the middle of the pool with a few people laughing. It was funny.

Hubby was taking pictures of me from outside. We forgot to take a memory card and he took pictures only with the phone.

There was a professional photographer there to take pictures and we all helped out by throwing some balls for some of his photos.

Unlike children, we were quiet and that was the only difference between us.

I managed to find a small ball, I think I'm pretty special to find that one in a pool with 80,999 other balls.

It looks like I'm swimming, but I was trying to get up.

I modelled for a Halloween inspired photo.

Hubby was having fun too.
On our way home and last evening we talked about making our own ball pool in the conservatory. I mean… what is the point of being an adult and having a credit card if we don't buy toys :))
I received complementary tickets for the event. All opinions are my own and I wouldn't recommend it if I wouldn't think it's amazing.