Today marks the 6th anniversary of me arriving in UK. I thought how I'm going to celebrate this occasion, so I made a map with pins of where I've been to, hence 100 places in UK in 6 years.
100 is a round number, but his happened only by chance. I wanted to visit two things recently, but the weather and living room renovations made us skip them.
One pin means one location I've been to, regardless of how much time I've spent there. Some of the places are a museum or a village I saw for a couple of hours. Other pins are for places I've been to loads of times, like London, Manchester, Harrogate, Birmingham. I will continue to update the map, as it's nice to add more pins after I discover new beautiful places.
From these 100 places I've been to, I picked my favourite 15. I wanted to pick 10, but it was too hard. The places aren't in a particular order. Most of the places have an emotional connection too.
I've been to Stonehenge in 2015 and I've enjoyed it a lot. I learned about Stonehenge at school when I've started learning English. I remember it because I found the idea of the standing stones very interesting and it was amazing to actually seeing them.
We went to Windsor with Festus at the same time when we went to Stonehenge. We weren't able to visit the castle, but walking around the grounds of the Queen's Official Residence was special none the less.
Last year I've been to Freud Museum in London. I mentioned recently how I was sure I wanted to study Psychology, by reading books like Freud and Jung on religion. For me it was very very special.
If you haven't seen it on my blog, it's unlikely you would have heard about Great Budworth, a small village I saw a few months ago. I picked it as one of my favourite places because it represents something I love, small old villages with beautiful houses and a peaceful way of living.
Donington Park is an F1 museum, next to a well known race circuit. I've been an F1 fan as a teenager, since I saw my first race back in 1998. I stopped watching the races after Michael Schumacher left F1 for the first time as I was (and always be) his fan. Now I'm watching again and I enjoy it.
Piper playing at Gretna Green. This might sound like an odd one, but not for me. I've been reading romantic historical novels since I was a teenager, so when we finally went to Gretna Green in 2014, it was a magical moment. A place I've been reading about, and now I was able to see it too.
In 2013 I went to Croxteth Hall. I had no idea back then that I will start volunteering here. It's a lovely stately home in Liverpool. It's very special for this reason. I would, obviously, recommend visiting it during the summer, besides the home, there is a lovely walled garden, a farm, and a riding centre.
Hadrian's Wall. There are a few posts about this. Not only is a fascinating thing to see, but I know that Dacians guarded a small part of the wall. Dacia was a small eastern province in the Roman Empire, now it's called Romania.
Home of Charles Darwin was another place that has to be mentioned in my favourite 15, seen last year. His books changed the world and I felt privileged to be able to see his house and learn more about him and his family life.
The smallest house in Great Britain can be seen in north Wales. I visited it in 2014. As you can see, it even has a first floor.
One of my 40 before 40 list, Kensington Palace is a fascinating place. Still a residence of the Royal Family, it was something I saw many times on TV. I loved it. I saw it in 2016.
I went to Oxford a couple of times. For the first time in 2015 and this year the second time. It's a beautiful city. Cambridge was another city I loved visiting. So many wonderful historic buildings.
Near Birmingham, beside many other attractions, I saw the Rock Houses, two years ago. They are so different than anything else I saw. Really fascinating.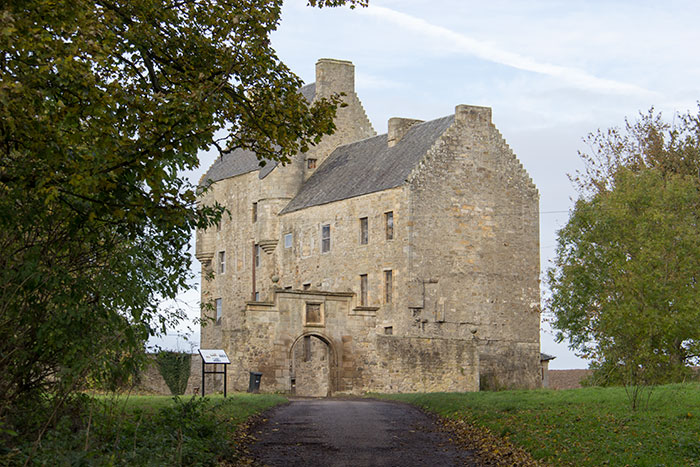 Lallybroch, in Scotland, visited last year, is one of the filming places of Outlander, a series I enjoy. It was the first time I saw a filming location and it was fascinating.
This summer I've been to Shakespeare's Birthplace. I've read Shakespeare as a teenager, so it was very exciting to visit it. I've been to Stratford upon Avon two years ago, but it was too late to visit the house.
Bonus: 9 more, only because it was so hard to chose my favourite from all these amazing places I've been to.
From top left, Knaresborough Bed Race, Crocodile Zoo, Knowsley Safari Park, Changing of the Guard at Buckingham Palace, County Show, Puzzling Place, Monkey Forest, Feeding Swans in Nantwich, and The Donkey Sanctuary in Manchester. I blogged about all of them, if you fancy a read.