This month's visit to Knowsley Safari Park was one of the best so far. It was quite eventful with a couple of the animals annoyed and not wanting to move. I will talk about that a bit later in the post.
Firstly, the drive through the park started with some donkeys (or I should say donkey-type) having fun, playing and jumping on each other. We've spent a few minutes watching them. They were wonderful to look at, so happy and playful. The one on the left looked at us, but they were not bothered by our presence at all. They were quite far too.
We went along, watched some cute deer and we saw there were a few cars stopped at the Rhino enclosure.
A male and a female were not happy to let cars pass by. I think they wanted to get into their enclosure.
Some of the Rhinos were in their pens, happy scratching their skins, with no care in the world.
But these Rhinos were outside and not happy about it. My husband passed a few cars, after it was obvious nobody was willing to approach them. His idea was that if we approach them with care and only nudge the car a few inches at a time, they will move and we could pass through.
The male Rhino (the one in front) was starting to back down. In the back the queue of cars was growing. The Rhinos were looking directly as us, it was so impressive. How strong and beautiful these animals are. In the back we saw a couple of ostriches approaching to see what is going on. It was quite funny to see them walking towards us, curious.
The female Rhino started to get anxious by all the waiting and she was making the male nervous too. So we've backed away, giving them more space. Someone from Knowsley Safari Park came and opened their pen, so they headed towards their home, but the male still looked at us as he wanted to see who is stronger, him or us.
The whole experience was strange. They are not bothered by visitors, as we've passed close to them before, like in September last year (I'm almost 100% sure it was the same male, but I might be wrong).
It was lucky we were among the first ones to get to the Rhinos, and so we've had the opportunity to interact with them. It was also lovely to see all the visitors so respectful of the animals, nobody used their car horn, nobody got out of the car.
We went to see the monkeys next. We've had a couple of them on the car, the monkey equivalent of human mischief-making teenagers.
We've also seen some wonderful scenes, like this one, when the mother was cuddling and kissing her baby. Or the picture below, of a monkey family.
I couldn't decide on a couple of pictures from the lion enclosure, so I've made a collage with 6. They are walking so close, not bothered at all by the cars. It's also a great way to see their size, compared to a car. It's a privilege to be able to see them so close.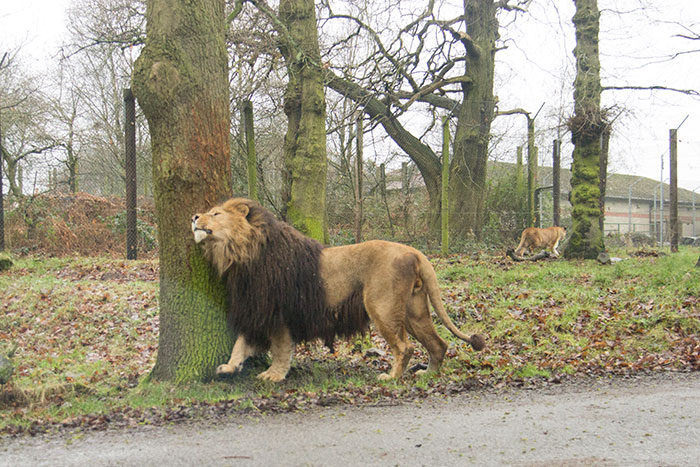 What a gorgeous creature. I love watching them. I think I could spend hours there, but is not possible, as there are many more visitors wanting to admire the lions too.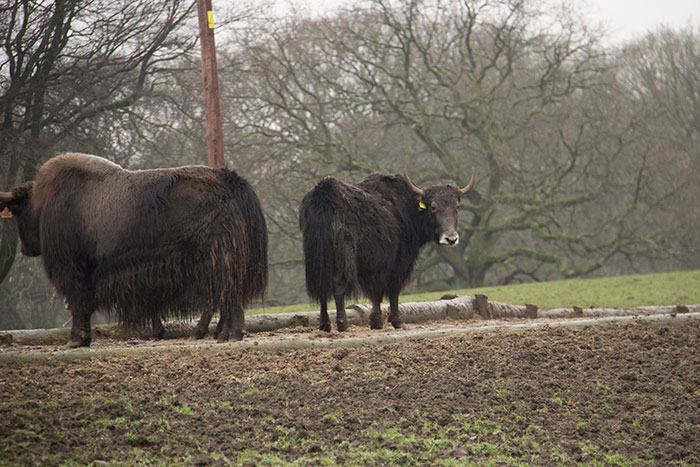 Until next time…