Comana Monastery is only an hour away from Bucharest (or up to two if is heavy traffic). The monastery has an English website, if you fancy a read: check www.manastireacomana.ro/istoricen.php.
I'm sure you've never heard of Comana Monastery before. Also, I'm sure most of you know its founder very well: Vlad the Impaler or, Vlas Tepes in Romanian, or… Dracula in fiction. Vlad the Impaler was the voivode (ruler) of Wallachia (part of modern day Romania). He founded this monastery in 1461 and it was also a fortress. As you can see in the pictures, the walls are very high, a stream that runs nearby made it easier to defend.
Initially built in the middle of a swamp, it was very easy to protect. The entrance was made through a wooden bridge that could be burned if necessary.
Archaeological excavations showed that in the 15th century it was a church, the footprint of the buildings is around 40 feet by 32 feet (12 m x 10 m). Vlad the Impaler was killed in 1477, in a battle near the monastery. Thus it is believed that his remains were discovered in excavations in the 70s. It is known that he was buried at Comana Monastery.
Radu Serban, another voivode of Wallachia, added three new wings to the monastery in 1588, making an enclosed garden. Now the monastery was impressive in size. It was 200 feet by 176 feet (61 m x 55 m) wide, with five towers for defense. The walls have embrasures on them for shooting arrows and cannons.
Serban Cantacuzino, his great-grandson and voivode of Wallachia, expended the monastery between 1699 and 1702. Later additions were made in the 19th century by Greek monks. In 1863 the monasteries' wealth was secularized, and the Greek monks left Comana Monastery into disrepair. After over 100 years, in 1970-1971, archeological digging took place at Comana, followed by restoration. It was affected by the earthquakes from 1977 and 1986 and repaired again from 1988 to 1990. After that it was repainted.
Comana Monastery was visited by the late King Michael of Romania in 1998.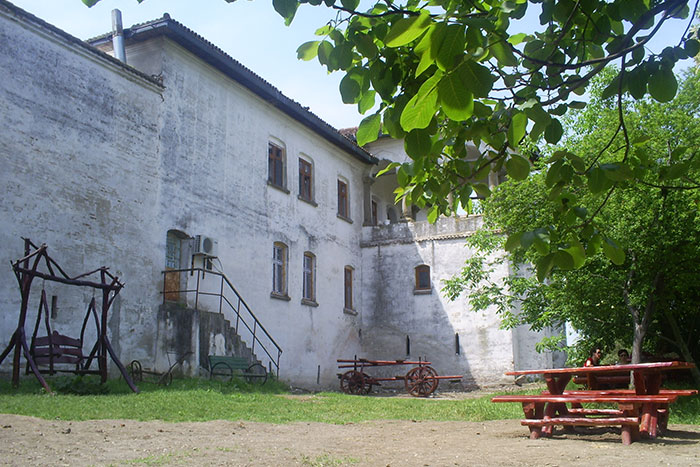 They have few bunnies and some picnic tables. It is a lovely place to visit.
The road to the Natural Park Comana. From the monastery you can go to the small village of Comana and from there to the park. It's only a few minutes by car.
In the Natural Park there are picnic tables and you can sit in the woods too. There are cycling paths.
This wooden bridge led us to the beautiful marshes.
And to the crannogs. I'm not sure if the crannogs can be visited today, it depends if the bridge was restored or not. It was such an interesting place to discover.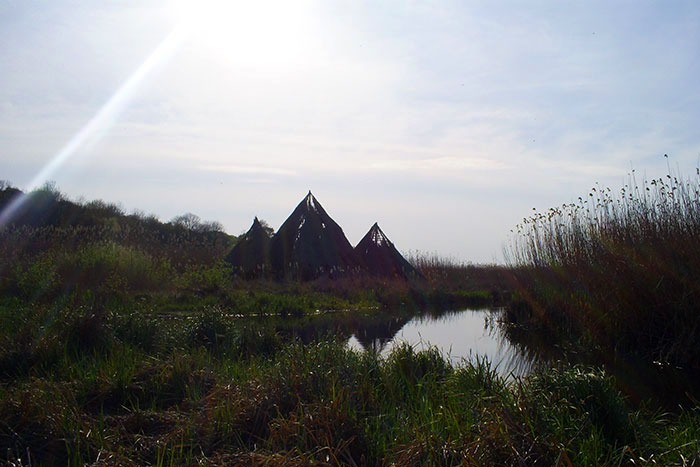 I hope you've enjoyed my post about the Comana Monastery. As I mentioned, it is close to Bucharest. There are a couple of nice restaurants along the way, like Casa Comana and Hanul Calugarenilor. Both of them offer accommodation.