We've had a wonderful Christmas and I hope you had a wonderful Christmas too. We've celebrated Christmas at home, as we always do. These days my husband and I had a couple of discussions about what home means. Mainly because I was asked twice if I'm going home for Christmas. The Queen mentioned home and what it can mean in the Queen's Speech. Anyway, let's go back to the Christmas celebrations.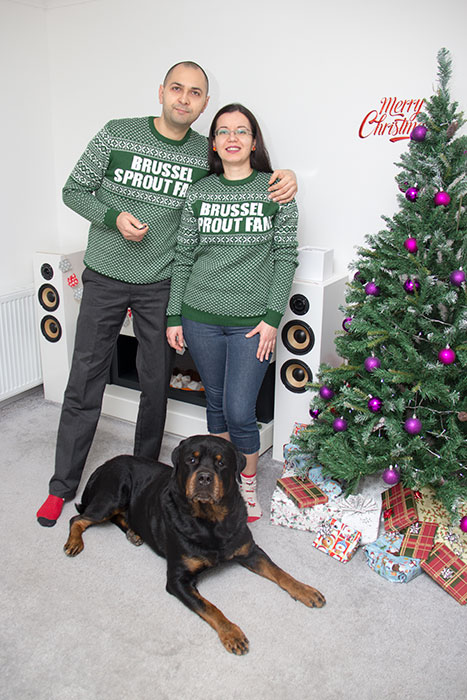 Can you see what is written on our Christmas jumpers? "Brussels Sprouts Fan". I had no idea that my husband will agree to this, but he was the one mentioning the jumper. We had matching jumpers last year, and we've decided to buy matching jumpers this year too.
Festus was very keen on the newest gift under the tree: a bunch of carrots, all wrapped up with a bow. He loves carrots.
We've opened the presents, while the dog enjoyed one of his carrots. I got lots of books, a set of cosmetics by Zoella from the Secret Santa, and my husband bought cooking ingredients for me, like Cocoa nibs. I was delighted. I love receiving unusual gifts, things I like or I would like to try, but that never end up on a Christmas gift guide. My husband opened his presents too and he was very happy.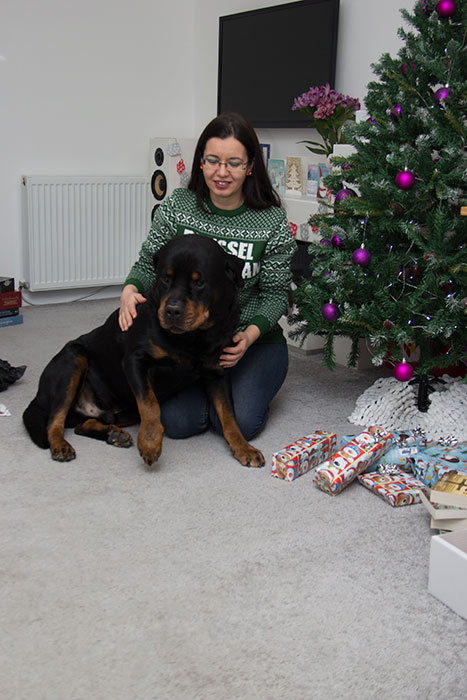 Now, after a treat, Festus was ready to open his presents. I helped him to unwrap them.
Obviously, unwrapping is a favourite Christmas pass time for Festus.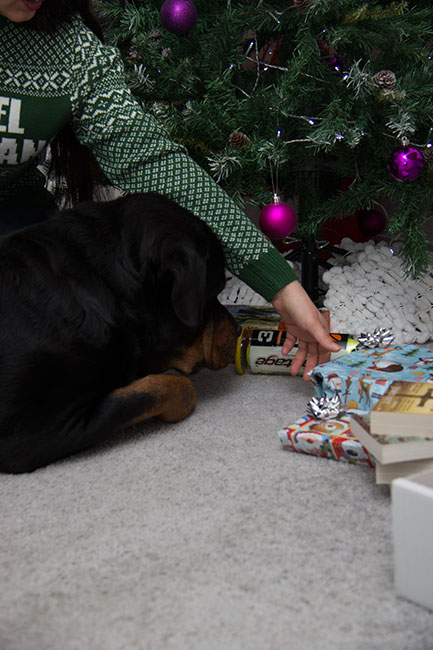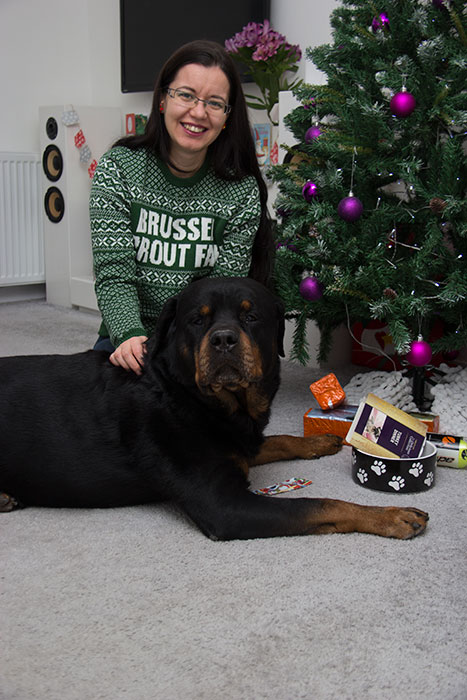 Gifts unwrapped, all the wrapping paper cleared, now it was time to eat.
I've decorated the table with this cute handmade bowl, holly, and a pine cone. I think it looked very festive. On CookStyle I blogged about my Christmas menu in more details. In a short roundup.
the starters
Pepper soup
Pie with mash potatoes, Brussels sprouts, and pickled watermelon.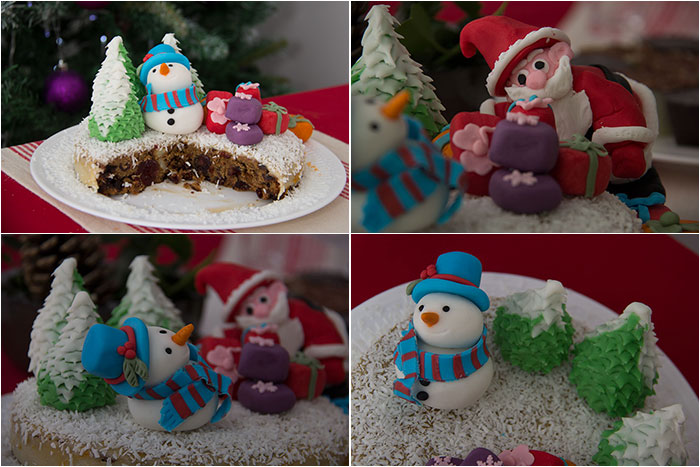 The Christmas cake, nicely decorated with fondant figurines we've made a few days before Christmas.
We had mince pies, cozonac, and chocolate cups filled with two types of fillings. One white with coconut and chocolate spread, the other one with almonds, Amaretto and white chocolate.
What did you do this Christmas?