Update! Restaurant closed.
Yesterday we went in Heswall and I loved the place from the start. It's very clean and the landscape is very beautiful. Unfortunately I couldn't take pictures because there aren't parking lots near the most beautiful places.
After hubby finished a meeting, we had a great time at the Olive Grove.
The weather was very nice, so we decided to stay outside. I just love the British weather (even if right now is raining).
For starters I had garlic mushrooms, like usual in a Greek restaurant. I was very happy with them, creamy and nice. Hubby had fish, he enjoyed it as well. For mains, I decided to have Briami (or Briam in other restaurants) and hubby ordered his usual lamb kebab. The food was very good.
A real olive tree. I was surprised to see one in UK, but it seems the weather is not too cold for it. We asked and the staff told us they keep the tree outside in the winter, to have more light.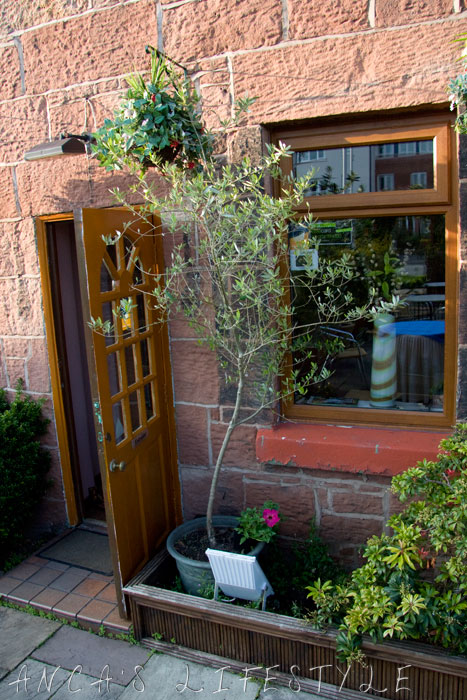 We got some desert too. I had the kataif and hubby the baklava. It was very good, the kataif was fluffy and sweet, lovely.
I'll try to make baklava at home, but when I'm thinking of how much I have to wait, I say…maybe next time 🙂
The staff was very helpful and asked us if we want a picture together. We'll go there again.
After the dinner, we went to take some pictures of Wales. Between Heswall and Wales there is only the river Dee, it's slightly visible in the picture.