Anne of Cleves House Museum is a gorgeous 15th century timber-framed house in East Sussex. It is called Anne of Cleves House because it was part of the annulment settlement she received from King Henry VIII in 1541. She never lived in the property, so this post is more a pictures-only kind of post. They have a small gift shop and the cafe is lovely, it is open for all, not only visitors. We had dairy-free orange cake with soya milk coffee and tea. Enjoy the pictures.
This is an airing cupboard, used also for drying out clothes by using the heat from the fireplace.
This marble table is made with local marble, which has fossils in it. It was really different and beautiful, the shape was very intriguing as well.
I haven't seen a tricycle like this one, but seems very sturdy to me. I would like to try cycling on something like this, more than I would on the two wheel version.
All these were used to make fireworks.
The spit looks gorgeous and there were a few more on display there.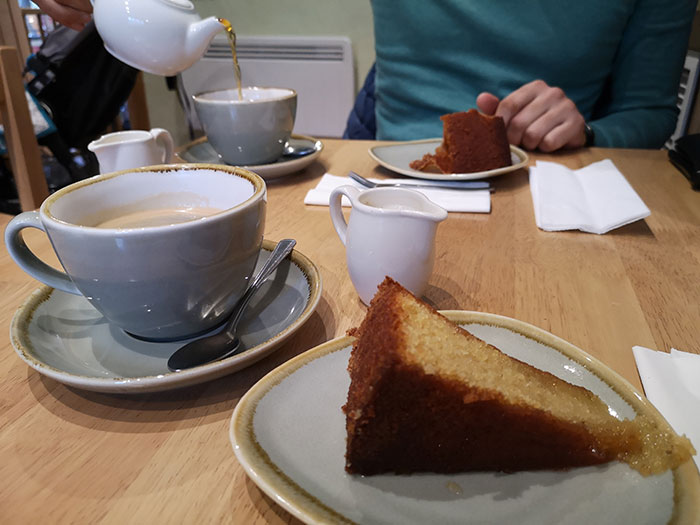 As I mentioned earlier, the cake was dairy free, a Moroccan orange cake, very moist and delicious. It was great to see they also had soya milk for my coffee. They also serve light lunches.
Anne of Cleves House is on 52 Southover High St, Lewes, BN7 1JA. They don't have a car park. The entry fee is £6.30 for adults and there is the opportunity to buy a joined ticket for Anne of Cleves House and the nearby Lewes castle.