I've made a Passiflora update last year, showing its development in the last years. It is grown from seed, a gift from my mother, sent by post from Romania. Comparing to this time last year (the pictures were taken about 2 weeks ago), it is amazingly huge.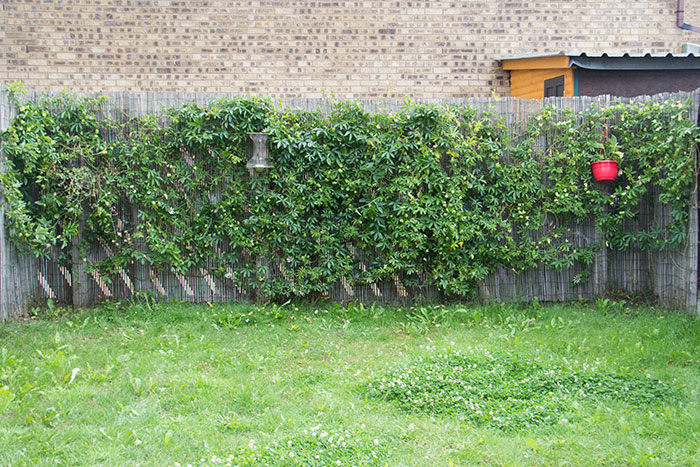 This is how big it is this year. In the next picture you can see how it looked like last year, in July 2018.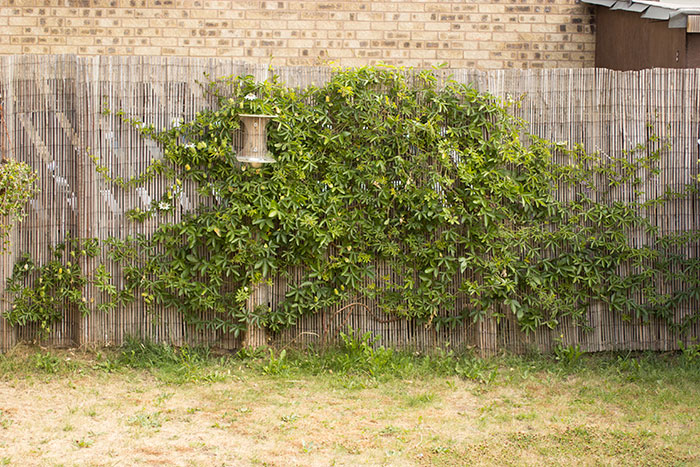 Its flowers bloom at different times and we have now a few of them in bloom. It's gorgeous.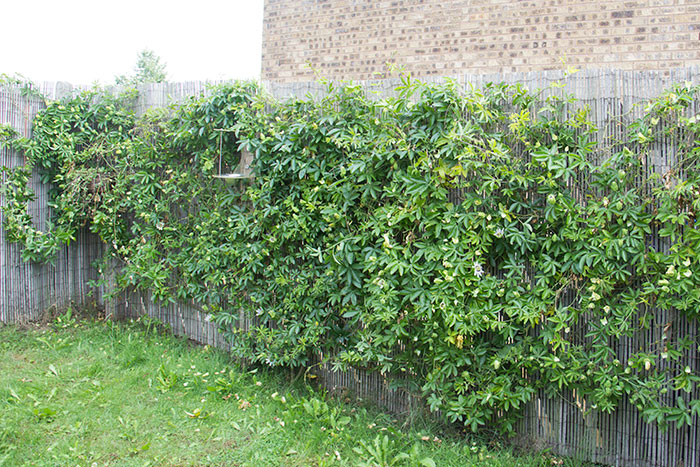 I wonder how much it will grow next year. We need to figure out how to let it evolve. I think it would be best to encourage it to grow on the sides towards the house. Having a green wall is amazing and for it to grow and become bigger is even more exciting.
Due to its size, now we have smaller birds in the garden as well. They can hide in the passiflora and so they feel confident to eat from the bird feeder. Before that only pigeons and magpies were coming into our garden. Besides birds, we also have bees and butterflies coming to the flowers.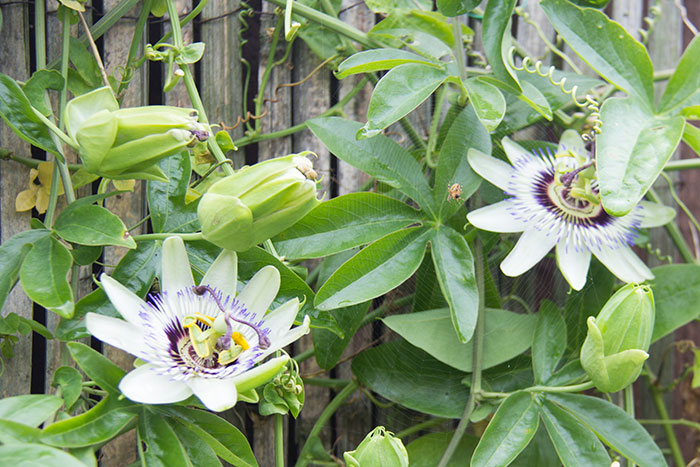 I'm going to make another passiflora update next year, as it will, hopefully, continue to grow and thrive. So far I left it be, without doing too much. Besides arranging the strings (or how they are called), to make sure it covers more of the back, having more light and looking pretty, I didn't do anything else. I don't water it, unless it is very hot outside for a long time, and I don't give it any plant food or anything. If you've read my philosophy about growing plants, you already know it: laissez-faire.
Do you have any plants you've grown from seed? Or do you have a passiflora? I'd like to know other passiflora stories, so please leave me a comment with your experience.