I've visited the International Business Festival this week. I don't like to talk about my work on my blog, but I'm happy to share my thoughts on events I go to somehow related to that.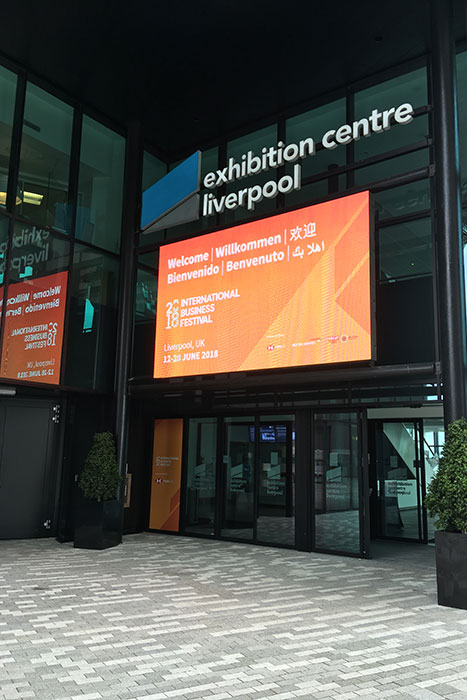 International Business Festival is a paid for event, but I got a free ticket because I've attended a seminar. More about the seminar at the end of the post. It lasts for 9 days.
International Business Festival was quite a small exhibition. Small by comparing with events at the NEC or Harrogate. It is aimed at big companies though, that are interested in exporting and manufacturing abroad. Besides there were plenty of seminars and talks.
Isn't this car amazing? Is called a BAC – Briggs Automotive Company, and is made in Liverpool. The car is relatively new, from 2011, based in Speke.
The seminar was Supply chains, transparency, and modern slavery: beyond compliance. It was led by University of Liverpool and the Centre for the Study of International Slavery. The focus of the seminar was the obligations arising from the Modern Slavery Act and how it works in practice, from reporting to actual changes.
The panelists were:
A. Balch – University of Liverpool Professor of Politics. Co-Director of the Centre for the Study of International Slavery CSIS
L. Aakvik – Focus on Labour Exploitation
P. Street – Ethics Manager, Group Policy and Campaigns – Co-Op Group
L. Vaughn – University of Liverpool, Post-Doctoral Research Assistant for the British Academy Project: Clothes, Children and Chocolate: Realising the Transparency Dividen
Q. Lake – Fifty Eight, Research Fellow at the Ashridge Centre for Business and Sustainability
L. Annat – Ethical Trade & Environmental Sustainability – Primark.
The seminar was very interesting. The talk touched some aspects I haven't considered before. For example, we all know about the slavery issues in industries like clothing and food, but do we know the impact in other industries that have manufacturing facilities in countries where slavery is a bigger issue, like laptops or other electronics. Even bigger companies might not have the ability to chose suppliers that can guarantee the human rights are respected in the whole of their supply chain. So, what can smaller companies do?
Personally I care a lot about this, I buy fairtrade coffee and cocoa. I'm considering all these aspects when it comes to cotton clothing, but is much more extensive than that. The good thing is that things change bit by bit. In my mind, the Modern Slavery Act made people, end consumer, think more about their choices and about what can happen in a different part of the world.