Today the theme is "Your local area" for Blog Every Day in November. I would love to write about it, but I also have a list of good things. So, I decided I'm going to post pone a few days the post about Liverpool.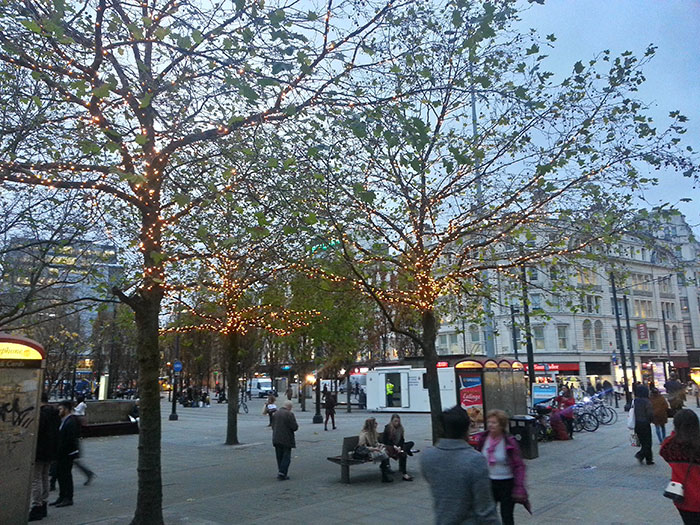 1. Manchester. I've been to Manchester yesterday and we wonder around the city. While walking I discovered a huge craft shop where they have this wonderful cameras in the window. It's on three stories and it's packed with goodies, it's even bigger than Hobby craft. It was a treat just to look at their items and have ideas. I bought a couple of things and now I can express my artistic side.
2. 9bar. It wasn't a brand I was familiar with. I won the Degustabox at the blogger event I've been to and a pack of 5 was included in the box. They bars are delicious, I will buy from them other flavours to try them.
3. Christmas. I can't wait to get ready for Christmas. In a couple of days is my birthday and after that I can start the Christmas cheer.
4. Secret Santa. I signed up for a secret Santa for bloggers. I love that I will send a small gift to a blogger, I looked on her website and she is so nice. It's really exciting.
5. The Apprentice. I wrote about The Apprentice yesterday and last night's episode was fab. Lord Sugar fired 3 candidates, one of them even before going into the boardroom because she was so poorly at her job, just fab. I can't wait to see what happens next.