I love doing these posts. As is Boxing day today I don't think a lot of people will see this post, but I love looking back and see what I did.
In January I've made my own perfume and I went to the Design Museum in London. Both experiences I enjoyed a lot.
In February we had a date night in Manchester. After that we've started going to see movies more often. It's a nice thing to do, even if we can see plenty of movies at home, just as nice, with the surround system my husband made. We went to The Philharmonic Dining Rooms and I've enjoyed that. We've also been to Coventry.
In March I went to a SPA to celebrate Women's Day on 8th. We've visited Turton Tower and we had 10 portions of fruit/vegs each day for a week. It might not sound like is something too exciting, but it did change the way we eat.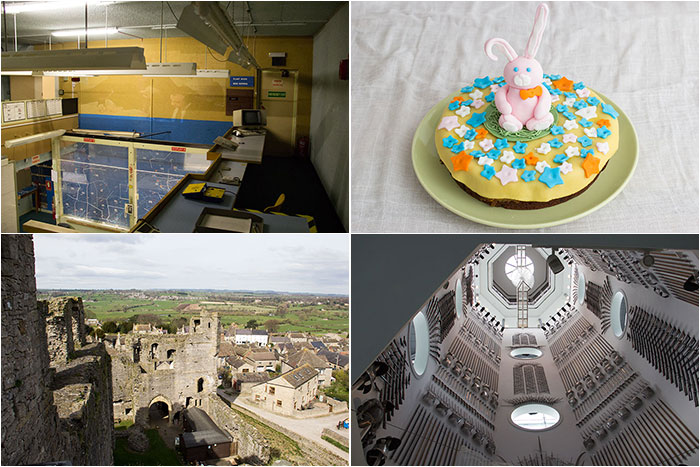 April was a busy month with Easter and a trip north. We had drinks at Ye Olde Starre Inne in York, learned a lot at York Cold War Bunker, and visited Middleham Castle, home of Richard III. We also visited a few other attractions, like Royal Armouries Leeds.
I also went to Donington Historic Festival and it was fun.
In May we visited Towneley Hall, we went to LightNight as we do every year. I went to BlogOn May at Museum of Science and Industry. The month ended with a visit to The Luminarium, a fantastic immersive and interactive sculpture in Liverpool.
June marked an important celebration for me and my husband, our 10th wedding anniversary. I made this gorgeous cake and we both enjoyed it. We got tickets to Silverstone for 40th anniversary of Williams, it was a really special moment. I visited a special exhibition at Sudley House called Transformation. It was the first time I've been to Flywheel Festival at Bicester Heritage and it was great. In a trip south, we went to Nature in Art Museum, a beautiful museum I enjoyed seeing a lot. During that trip I finally was able to visit Shakespeare's Birthplace and a few other houses related to Shakespeare in Stratford-upon-Avon.
The highlights in July must include my 5k race in less than 40 minutes. I also have to include British Style Collective, one of the best events this year. I blogged about Catwalk and Alcatel Arena Show and Shopping and Designers. The month finished with The Labyrinth Challenge
August involved trips to places relatively nearby and some further off. We went to Knutsford, to The Bowes Museum where we saw a 240 year-old mechanised Silver Swan that is still working. Blists Hill Victorian Town and we saw the Jewish Museum in Manchester. I've started volunteering.
In September Festus turned 8. I went to the second BlogOn this year. We did a bit more travel, went to see the Anderton Boat Lift, Blackpool Illuminations, and Great Budworth. As a fun thing, we tried painting classes and we did better than expected.
October meant another anniversary. Liverpool Fashion Week was interesting and I'm happy I've attended on one of the days. Later in the month, we went to see the donkeys at The Donkey Sanctuary. We've celebrated Halloween, as we always do, and that meant going to see the Liverpool Halloween Lantern Carnival. I bought a new phone, my first iPhone. October ended with a special meal for our anniversary (we do have a lot of those).
In November I've celebrated my birthday. To mark the 6th anniversary of me moving to UK, I made a map with the places I've visited, each represented by a flag. There are 100 flags on the map, so I'm very excited about this. I will keep adding flags to the map, as it looks like something I would like to remember. From Eat&Drink and Ideal Home in Manchester I got some really fab things. I'm going to make a review for the pillows early next year. I made my own advent calendar, and now, after Christmas, I can say it was a fab idea. I'm going to do it again next year.
As one can imagine, December is always a busy month. At the beginning of the month, the best thing was to volunteer at Croxteth Hall, see more details about my roles in Victorian Christmas. We chased snow by going to Peak District, because we didn't have snow in Liverpool. We've celebrated Festus's 8th Gotcha Day and Christmas, obviously.
Because I didn't make a post about December as with the other months, I should also add these pictures.
Well, this is something you don't see often.
We went to L1 a couple of times and I enjoy it every time. It's busy, but in a cheerful way.
We had to celebrate St. Nicholas, a Romanian tradition that involves getting candy and sweet things. It's not something we would like to miss, for obvious reasons.
How was your 2017?