Bibury is a village in Gloucestershire, a few miles from Cirencester. It is a very old village, the first mention of it appearing in Domesday Book (1086). The village is small, having only 40 houses and two hotels. Bibury is very popular with Japanese tourists and we've seen a big group and also a family on the day we went there. It might be because Emperor Hirohito has stayed in the village on his European tour. If you want to find out more about Bibury, have a look on the village's website.
According to wikipedia, the world's first horse racing club was called The Bibury Club, and was formed in 1681. Race meetings were held on Macaroni Downs, above the village until the early part of the twentieth century.
Arlington Row is the most well known part of Bibury. Today's cottages were built in 1380 as a monastic wool store. In the 17th century they were transformed into cottages. It was used as a filming location in movies like Stardust and Bridget Jones's Diary.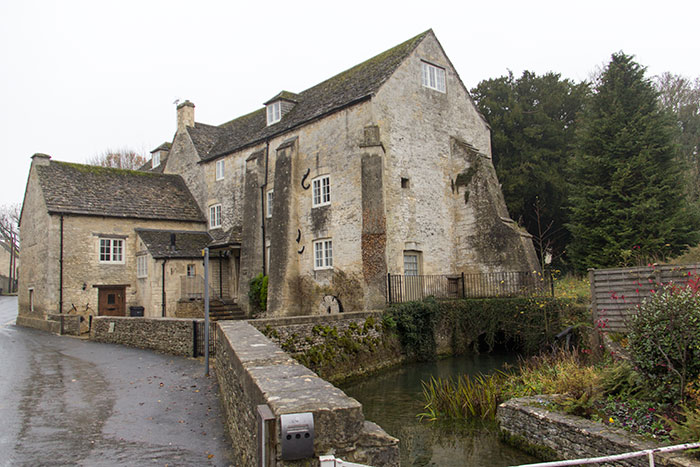 This is Arlington Mill, from the 17th century. It was a museum, but it was closed and converted for residential use. It's a bit of a shame that it was not kept as a museum, for all of us to enjoy.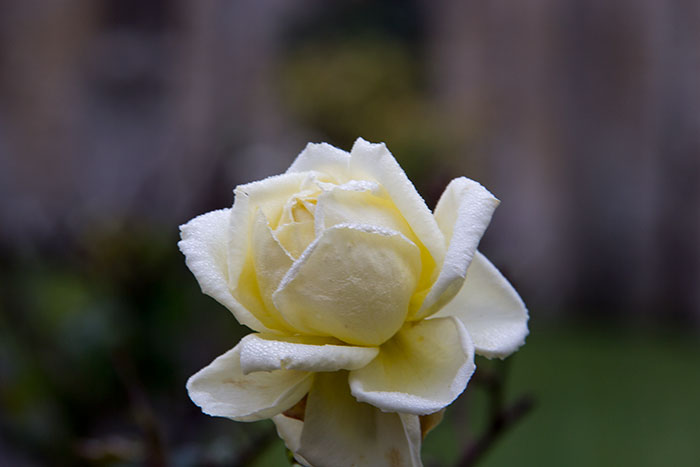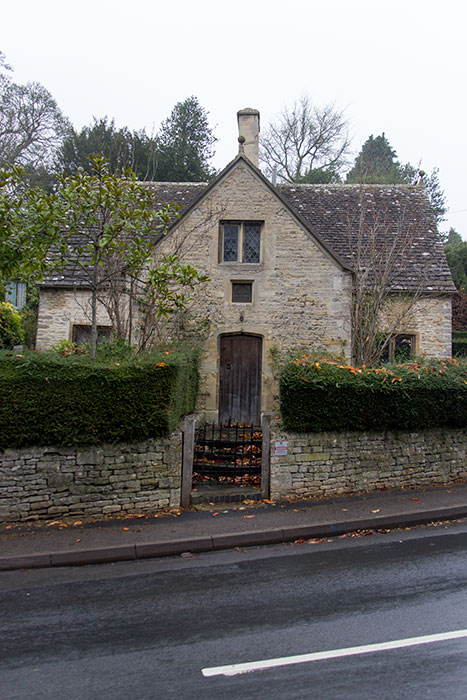 St Mary's Church is a late Saxon church. It is a lovely place to see and they do sell books and a few other things to raise money. I bought a book from there.
The village is so beautiful and quiet. I've enjoyed walking around. During the Summer it must be packed with visitors and that means is harder to take pictures, but it does have the extra buzz of people in awe with its beauty.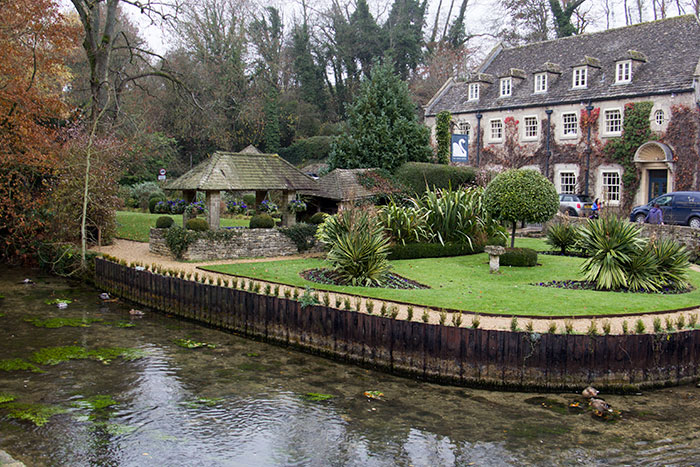 Swan Hotel looks really great. I'd love to spend a night or two there. It is a former coaching inn.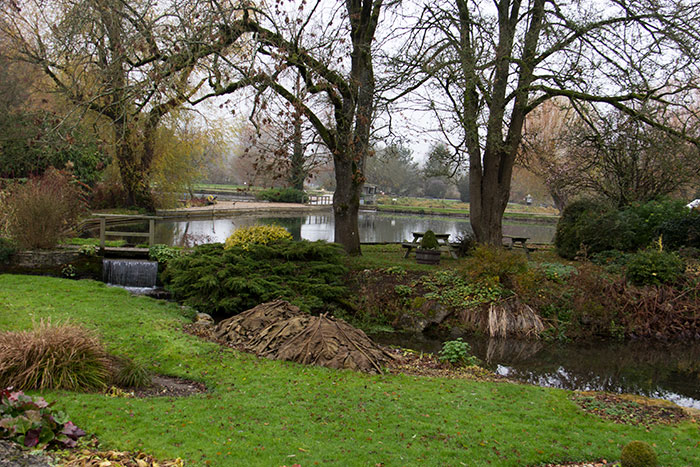 This is part of a fish farm, Bibury Trout Farm, just opposite the hotel. It also has a farm shop, but we didn't get in. It is one of the oldest trout farms in England, dating back to 1902. A third of the fish is used for food, while the rest is sold to restock rivers, lakes, and reservoirs throughout the country. The farm does look interesting and there is the opportunity to see wildlife too, but I'm not too keen on farms, me being a vegetarian. I might visit it, if we are going to Bibury again though.
Have you even visited Bibury?