I booked tickets for the Sky Garden when I knew we had the time to visit it. It's a very popular destination and it was crowded, we had to queue, even thought we had a booking with a time-slot. Visiting the Sky Garden is free, so definitely something to look to if you are going to London.

I hoped the day will be sunny and it was. As I booked a couple of weeks before getting to London, I had no idea how the weather will be like.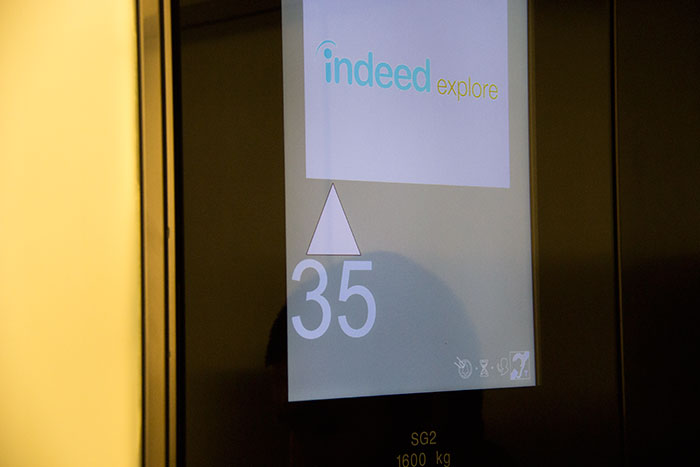 The Sky Garden is at the 35th floor of the Walkie-Talkie. After going through security, we went to the elevator and in no-time we were in the garden. The garden is on 3 floors, there is a cafe and a restaurant. The prices are ok, less than I was expecting.

The Shard.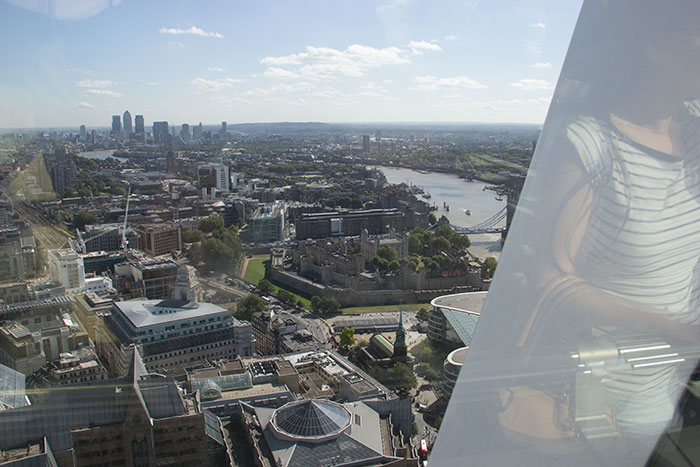 I like this picture a lot, as I can see my reflection in the steel. I was looking at the Tower of London and Tower Bridge.

Tower Bridge. I love the way it looks, by day and by night too.

On the right side is Wembley. It's nice to recognize the buildings without any help/hints.

It's called Sky Garden because there is a garden too, although most people are more inclined to look for the amazing views and take less interest in the greenery.

St. Paul's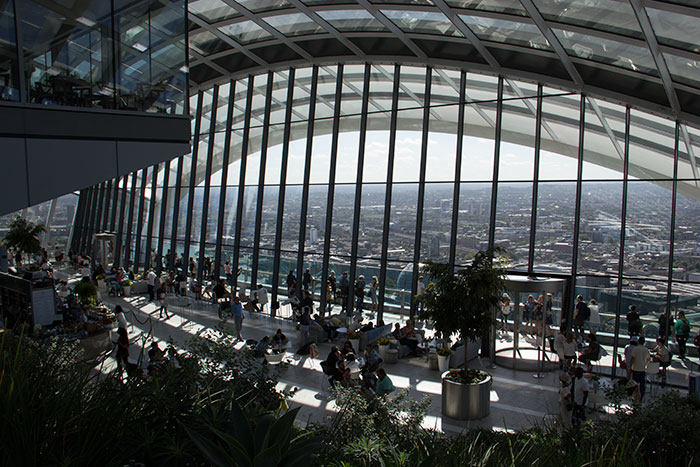 Sky Garden looks really nice, it's so big. I saw pictures of the garden before booking, but it's even better when you are there.

The roof of that building looks amazing. I have no idea what building it is.

Hubby thinks the Gherkin should be called something more appropriate for a Sky Scrapper, something powerful, like "The bullet". I don't agree, I think the name is funny. What do you think?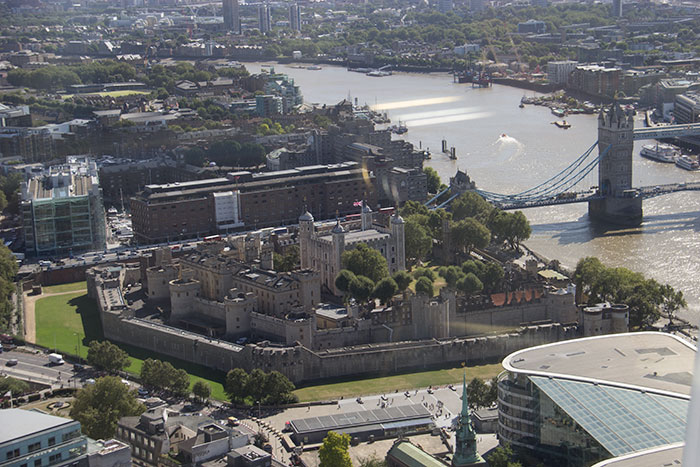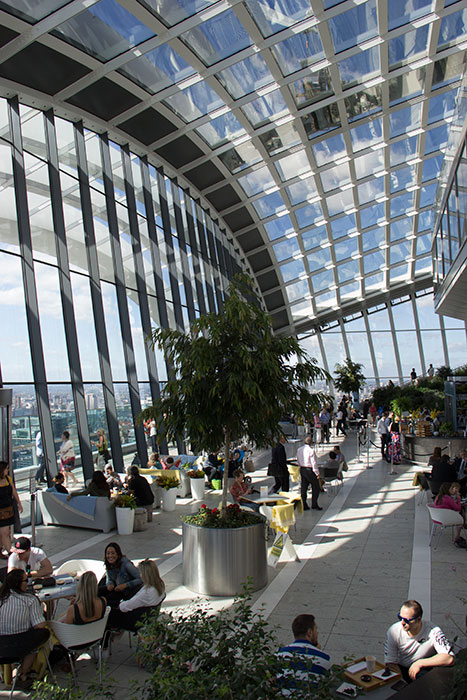 My husband and I enjoyed ourselves, the views are stunning and the place is really lovely.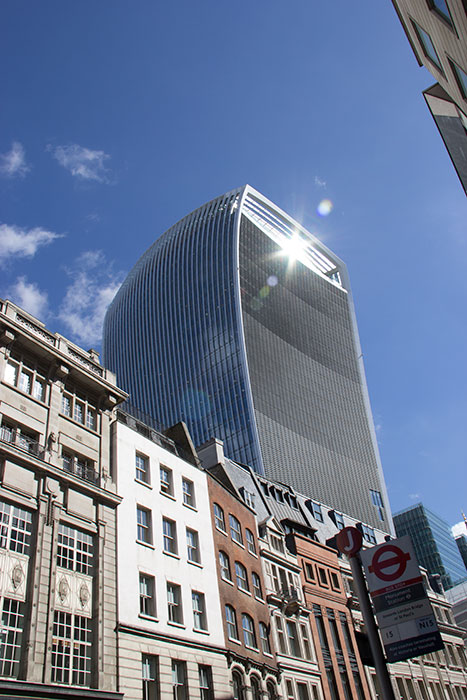 Have you been to Sky Garden?