Sally Lunn's Kitchen Museum was one of the places I was keen to see in Bath. It appeared a few times in some regency novels I've read by Mary Balogh, including the latest series I've read, just before my trip to Bath. Besides appearing in novels, it's one of the iconic landmarks of Bath. First of all the museum is in one of the oldest houses in Bath, from 1482.
In the basement is the original Sally Lunn's bakery, where she used to make the buns. It's amazing that the original bakery still exists, from the 1680s. That is the museum.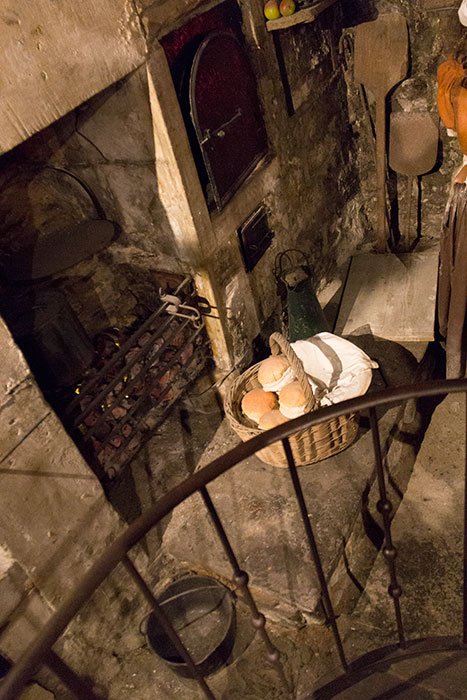 Solange Luyon, Sally Lunn, is believed to have been a Huguenot refugee, settling in Bath after escaping persecution in France. She began baking a rich, generous brioche bun that was similar to the French festival breads. This bun became very popular in Georgian Britain, being served with both sweet or savoury dishes.
The original oven on the site dates back to the 1100. It was converted to a coal burning oven. In another part of the museum the visitors can see some Roman remains, from 200 CE.
Before Sally Lunn opened her famous bakery, it was a Benedictine monastery in that location. The amount of history this place has is amazing.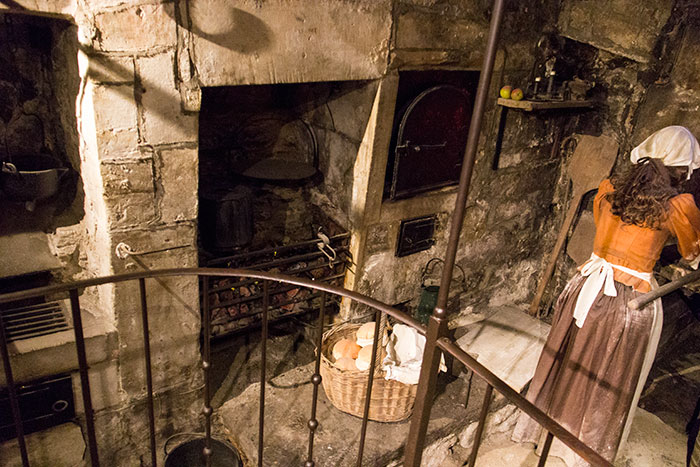 In this small museum is a shop, from where you can buy Sally Lunn's buns or other things. I bought a bun for next day, see the end of the post. The bun is as big as a round bread.
On top of the museum is the restaurant. They have both sweet and savoury dishes featuring this amazing bun. Unfortunately, they had only one vegetarian option for savoury and neither me nor my husband were too intrigued by it. So, we've ended up getting sweet Sally Lunn's buns.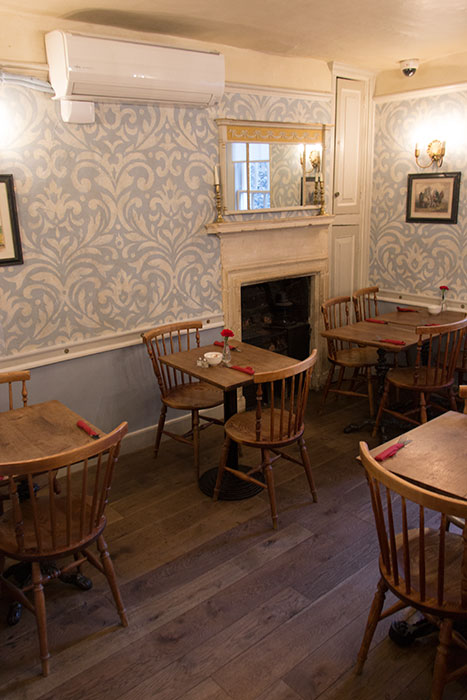 It looks like it was nobody there, but in fact the restaurant was very busy. We had to take pictures between guests, taking advantage when a couple of tables cleared out and before the new customers arrived.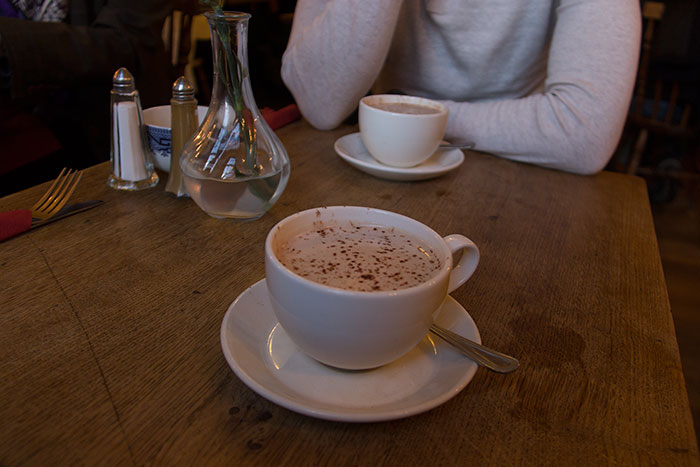 We received our hot chocolate fast and it was luxurious and lovely. The lady serving us was very friendly.
These are the dessert buns we ordered: lemon curd and dulce de leche. Both were delicious, as my husband and I shared both desserts. Each dessert is half of bun, toasted, spread with butter, and the topping you chose.
We left knowing we might stop again at Sally Lunn's next time we are visiting Bath. Those buns are too good not to eat them again. As I said, I bought one to take home.
This is how I've prepared the bun in the caravan. I've made my own version of a Welsh rarebit, with cheese, mushrooms, and a fried egg on top. Of course, we've had half of bun each. Isn't it huge? You can only have a bun like this in Bath. Only a few people know the recipe, the ones who own the restaurant and the museum. When the premises are sold, the new owners receive the recipe for these special buns too.
Have you ever been to Sally Lunn's?
Sally Lunn's is on 4 North Parade Passage Bath, BA1 1NX. It is very close to the city centre, only a few minutes from the Roman Baths and Bath Abbey.