Yesterday we were on our way to a National Trust property in Anglesey, a new post will follow, when hubby realized we'll pass by Conwy.
Last time when we were in Conwy, visiting other NT properties, we discovered a small local bakery with delicious cakes. It's called Popty Conwy Bakery and it's near Aberconwy House, a medieval merchant's house.
So, we've made a detour to go to the bakery for some cake. Hubby had a Vanilla Slice again and I tryied the Chocolate Fudge Brownie… pure indulgence!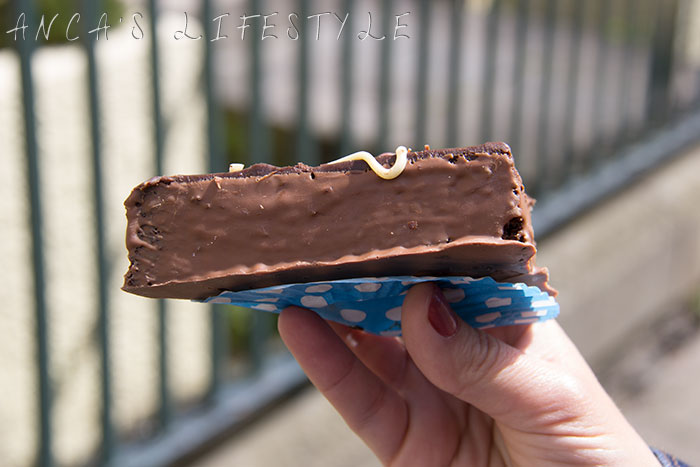 We went on the quayside with our cakes. We ate them sitting there and admiring the seagulls.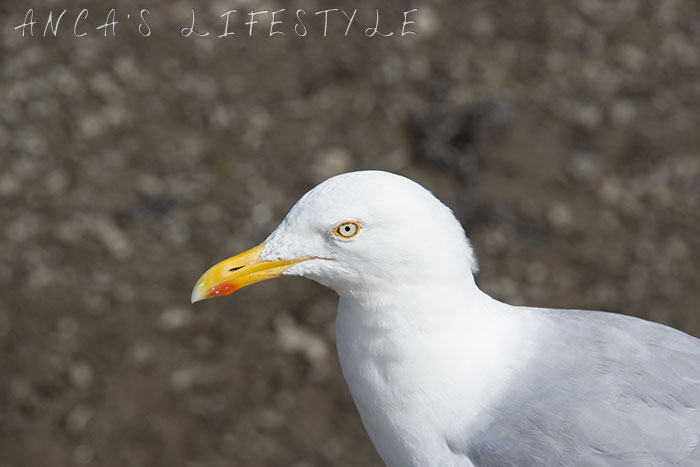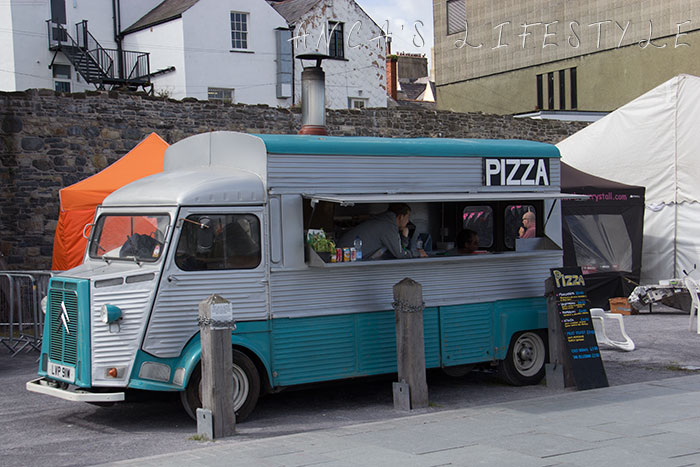 On the quayside there is The Smallest House in Great Britain. It is listed in the Guinness Book. It is 72 inches (183 cm) wide and 122 inches (309 cm) high.

There was a queue in front of the house, but it took only a few minutes to go inside and because the house is so small, only 2-3 people can go inside at once.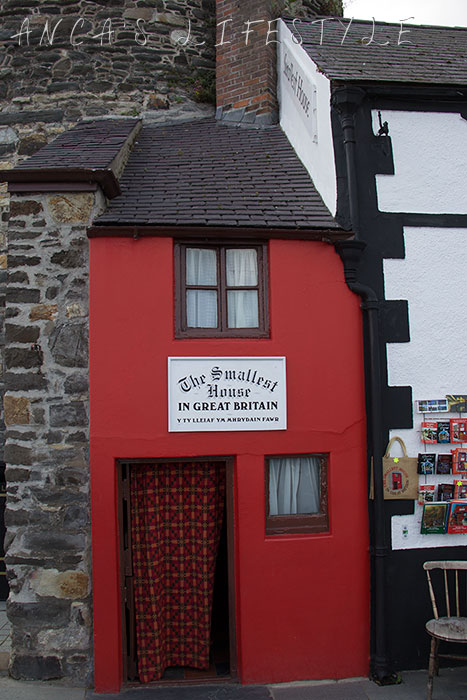 The last person who occupied the house was a local fisherman in the 1900 and, surprisingly, he was as tall as hubby. Before him, the tenants were an elderly couple.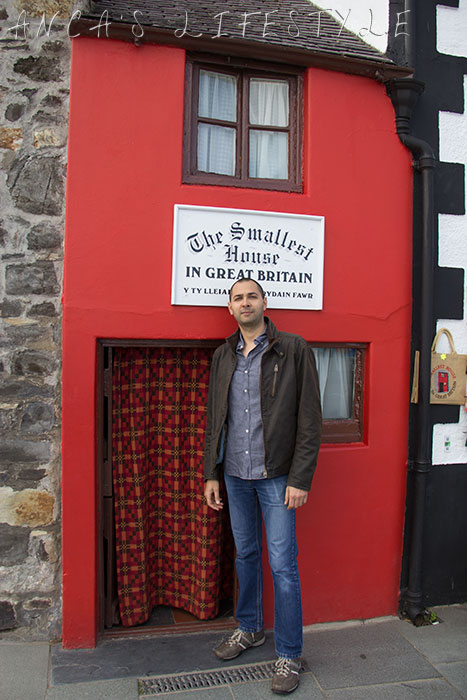 The house has a small livingroom-kitchen. The first thing I thought when I stepped in the house was: "this is so beautiful". It seemed like a miniature house, but with a very strong feeling that it's real.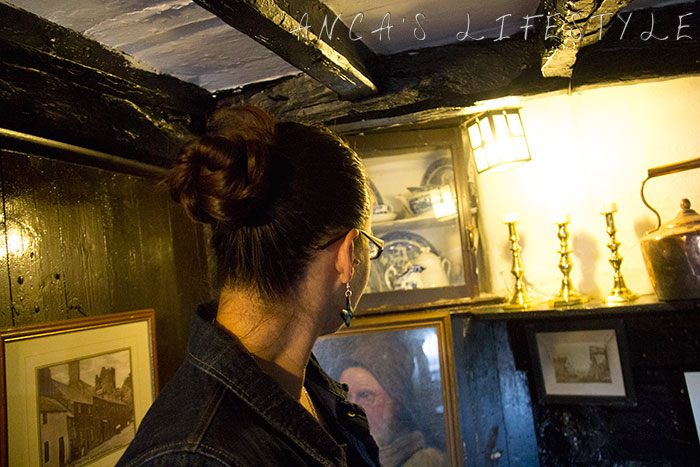 Upstairs is the bedroom.

The bed is for a single person, but there is still place for a small table.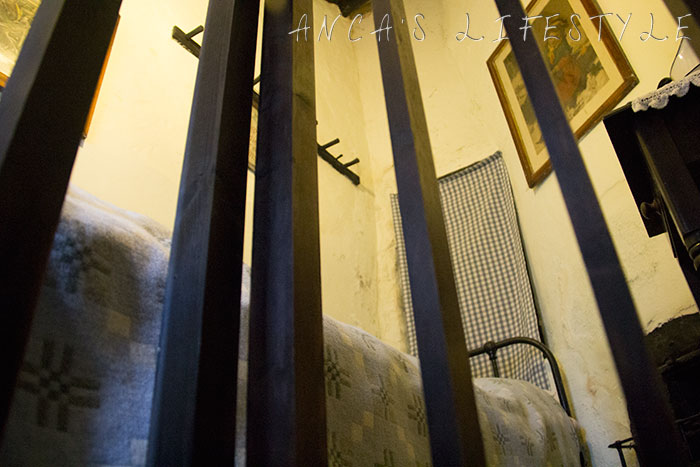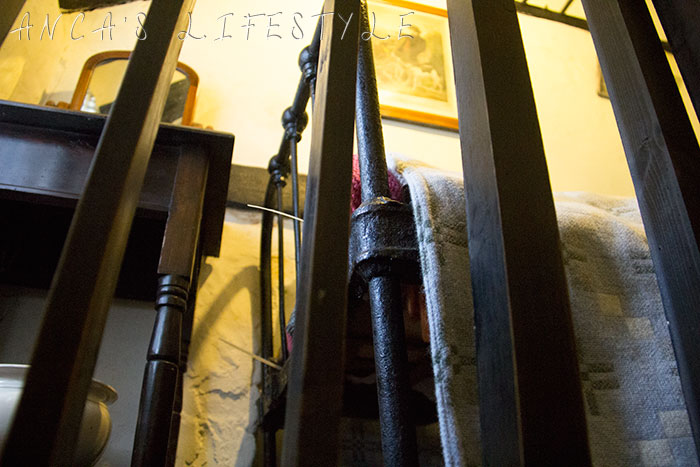 In the livingroom-kitchen there is a small wooden settee and a small cupboard.

The fireplace looks different as it has two mini-stoves, for kettle, irons and small pots. They would have kept the coal under the settee.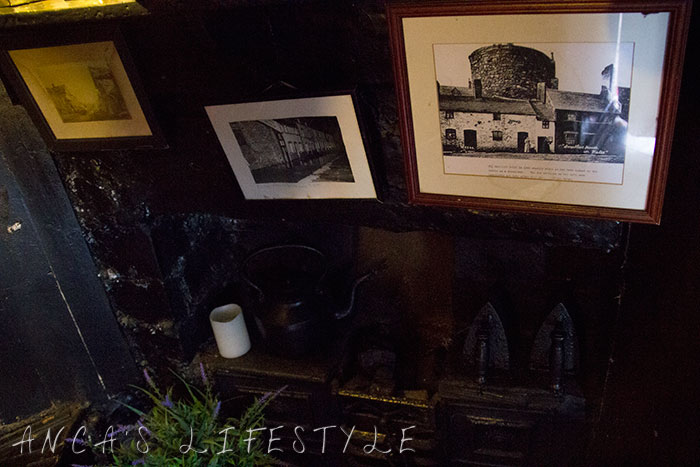 Even the door is very short. It was great to see the house, the entry fee is  just £1 and it is in a very beautiful location, a few minutes from Conwy Castle.