We've been to Manchester a few times, but it was the first time we went shopping.
We've started at Manchester Craft & Design Centre. There we've seen beautiful paintings and a lot of cute tea cozies. It was nice and quiet, as we've expected to be in a weekday morning.
Then we've headed up to the city centre.
The human-statue was funny, he would drop his suitcase when he got change.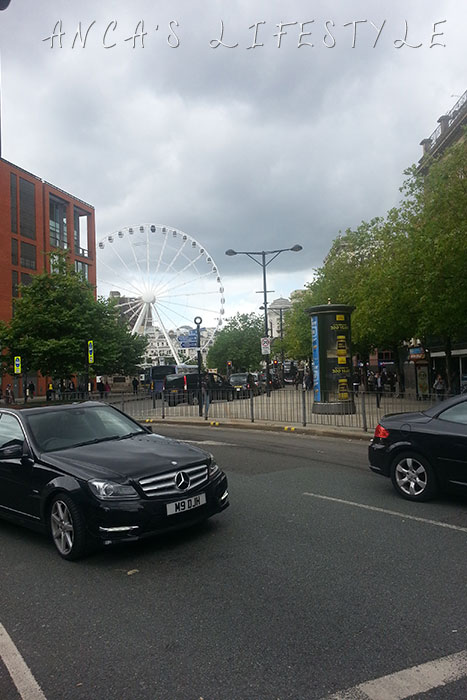 Royal exchange arcade was on top of my places to go. I was quite disappointed to see that one of the shops I was looking for was closed.
The last place on my list was Arndale Shopping Centre. Not very impressed, we've decided against having something to eat there. Anyway, hubby was in a hurry to go to Jessops where he bought a new lens.