Yesterday my husband and I went to Festive Gift Fair* at the NEC. The fair is still on today and this weekend, so you can go and have a look if you fancy. I assume it will be very crowded, as yesterday was packed. There are so many choices and beautiful things on offer. I got a few things yesterday and it made me get into the Christmas spirit.
The first Christmas tree I see this year. It looks stunning.

There were two stands with orange and fruits wreaths. The smell was amazing and they look very nice too. I considered buying one, but I already have pine and orange scents for this Christmas.

A few stands offered personalized items, on the spot. On these tree ornaments they would write the name with a permanent marker. It looked really nice. The price is good and I think they are a great gift.

Another great gift and really versatile are these flat candles. I love the way they look and they would fit in a large letter, a good option if you send them by post. All of them have a metallic support, so they can be displayed beautifully.

Christmas tree decorations were beautiful. I liked this reindeer particularly.
At the fair there are food stands and entertainment. There is a book stand with cookbooks, colouring books and so on. They have authors there for signing the books. There is a list with the authors and the time they can be found at the stand, so no need to wait. The fair is fun. There is also this snow-globe and children&adults can go in. It must be fun.

Another thing that caught my eyes were these engraved bullets. It is a fun gift for someone that loves the series. Both my husband and I love The Walking Dead. There are plenty of movies to chose from.

Of course toys were available at the show. These were box-toys and other gifts. They looked like fun and with so many options, getting the right present is not that hard.

Beyond Candles. I won one of these candle in a giveaway in June and I liked it so much that I made a review about it.

Cocktail-inspired fudge in pretty glasses. Isn't that a fab idea?

After leaving the fair, we saw the choir singing and it was so nice.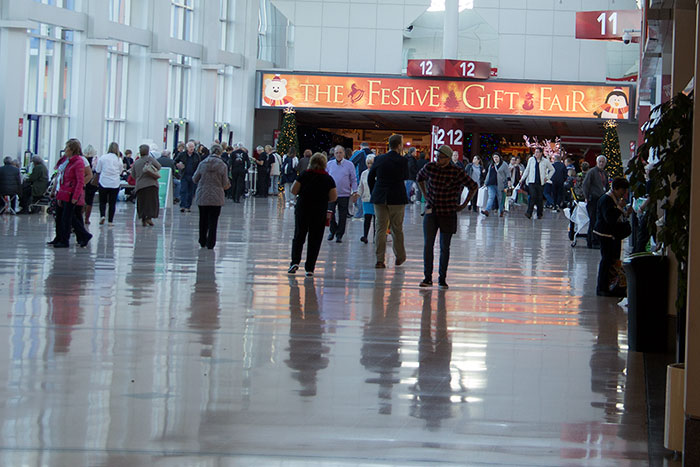 There are plenty more things to get from the fair, but I couldn't take picture of every single stand. There are a few with jewellery, with handbags, drones, spirits, cheese. The atmosphere is beautiful too. I got cheese for Christmas, garlands for the stairs and a few other small things.
*Collaboration. All opinions are my own.