On 1st October I've been invited to Made .com launch at Metquarter, their third showroom after Soho London and Leeds. The UK brand is an online retailer of designer furniture and home accessories founded in 2010. With demand on the rise in North West, they opened a new 4000sq ft. showroom in Liverpool.
I was delighted to attend the launch party as we are still in the process of decorating our home and I'm always looking for new ideas and shops. It's been a year since we bought our house, the renovations are done, but we still have to decide on a new sofa and some accessories.
Obviously in the showroom there is only a small selection as they have hundreds of items in their collections.

This table looks amazing. I like the chunky legs, they are exactly as my dinning table. The difference is that the table top is very thin. I think is stunning, the design really works.

In the showroom there are cards with pictures of the furniture, they are handy to take away and write notes about the items.
I asked hubby to take pictures of the things I loved most. I like the style of the furniture and I think all of them look adorable. But I have a few favourites.

I liked this standing lamp. It looks cozy and modern at the same time.

This shade was one of my favourite pieces in the showroom. I like metal shades, they let a lot of light through and they also look so pretty.

These are so nice, I think they would look great in a kids room, craft room or quirky home office.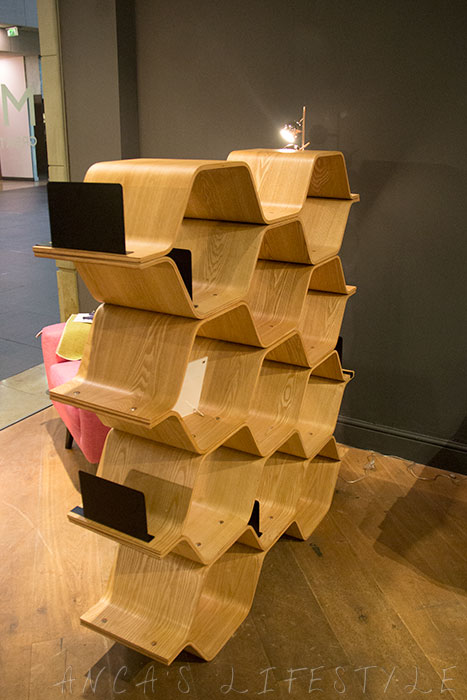 The bookshelf is so lovely, I like it a lot.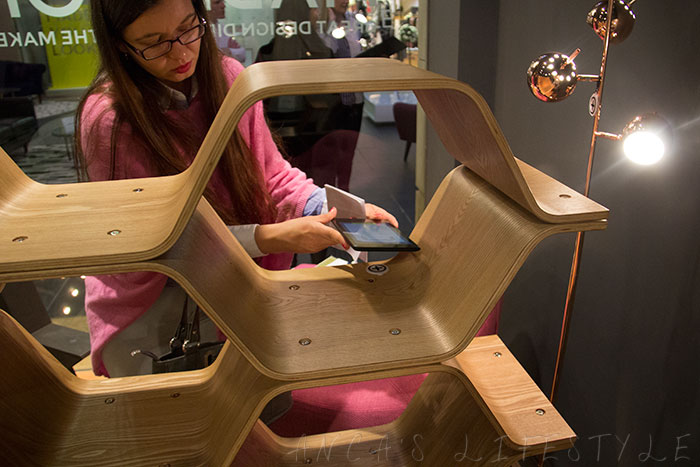 In the showroom there are tablets available. I scanned some codes and it's fun and helpful. It gives a lot of info about the product and the price.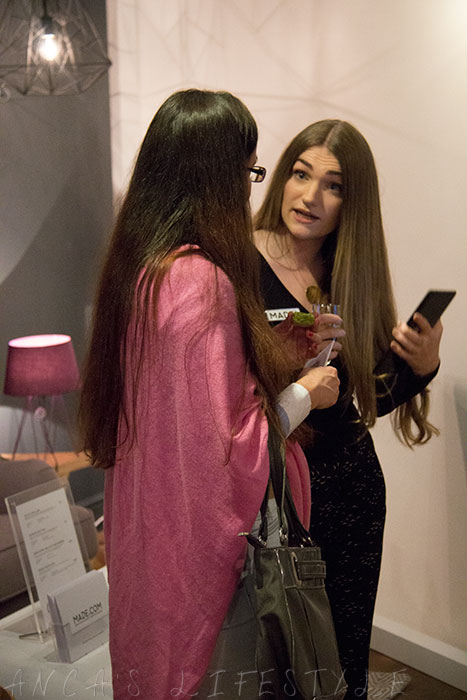 Don't miss the showroom if you are in Liverpool city centre, the furniture and accessories are beautiful. I had a great time at the launch and I received a voucher in my goodie bag, so I might place my first order these days.