On our holiday we went to Monkey Forest and Royal Air Force Museum, Cosford. The museum is near an active field, so we saw soldiers and real fighters planes.
We both enjoyed it very much. I didn't had high expectations, but I found the information very interesting and well presented. We spend around 3 hours without realizing how time passed. The museum is free and the parking is cheap (2.5 pounds for 3 hours).
The history of the aviation. It was very nicely presented, the British history comparative to the rest of the world, by decades.
Fun 'n' Flight was a very nice part of the museum. I must admit we played a lot.
It was pretty hard to keep the helicopter steady.
The simulator had two pedals too. It was very interesting, but I couldn't stay too much to play with it because there were children waiting.
The position of the pilot in the cockpit. It doesn't look to comfy.
Here is the cockpit.
Good-luck charms.
They had a dentist-van.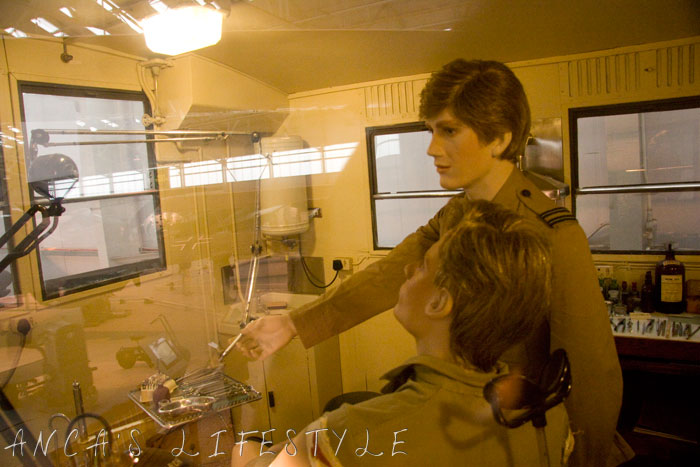 A foldable motorcycle.
In 2007 the £12.5 million National Cold War Exhibition was opened by Her Royal Highness Princess Anne. The architecture and design of the building are very impressive.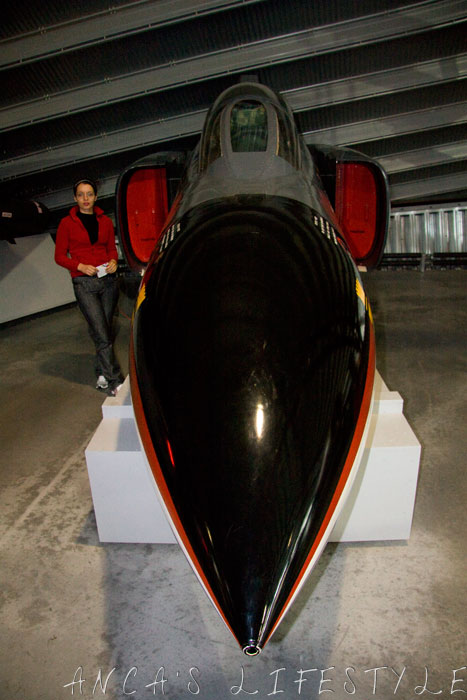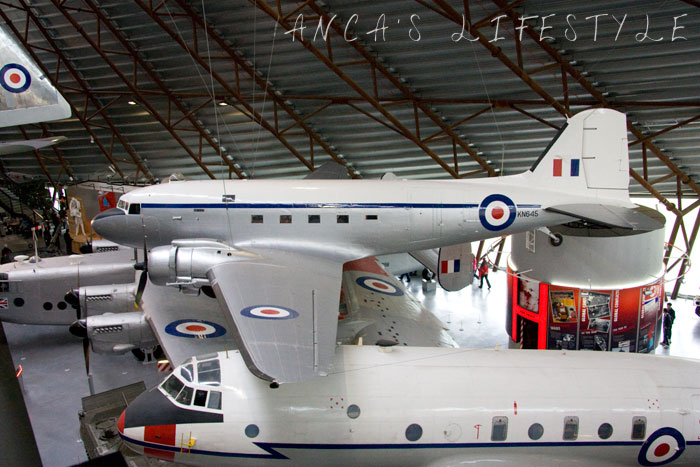 I was completing a survey for the RAF Museum.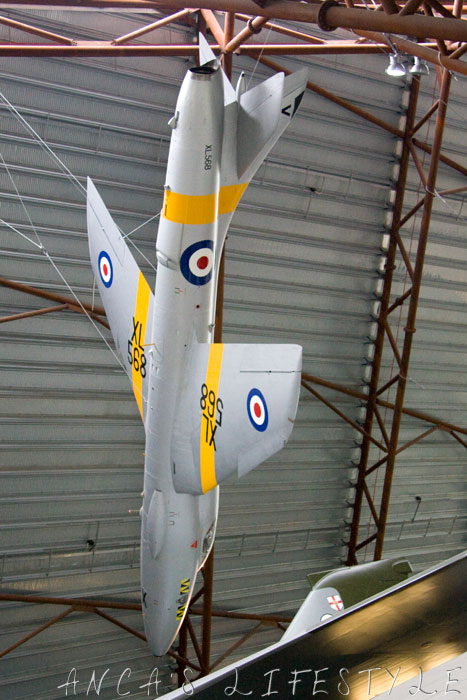 A very interesting way to present the events of the conflicts with the domino effect. One of the few special rooms with movies.
There was an Art Gallery with very nice paintings.