I was invited to Cocktail Masterclass at Black Dog Ballroom in Manchester. The Black Dog Ballroom group is launching new cocktail masterclasses with different themes. It sounded great and I was eager to attend the event. It took place on the rooftop terrace bar at Black Dog Ballroom NWS.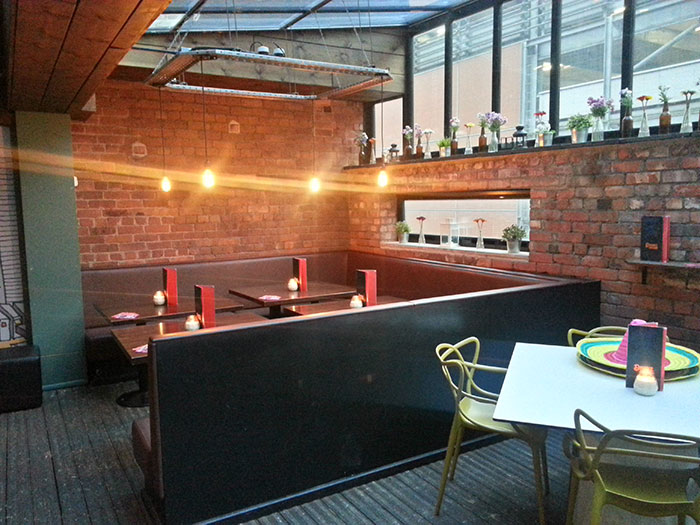 Black Dog Ballroom NWS is their second location. It's quite big with a basement bar and club, a diner with a pool room and this lovely rooftop terrace. In the summer there is an outside space for BBQ.
The first masterclass I attended is called Boardwalk. Its theme is the Prohibition era. It was interesting to hear about the story of the cocktails.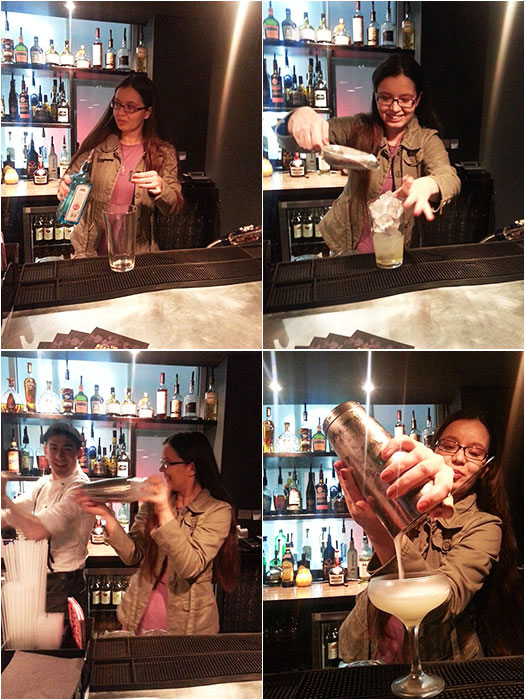 Here I'm making White Lady. It had more steps than I've imagined and the shaking is not that easy either. It's so much fun, I loved it.

The cocktail, not as foamy, but still great. I think it's pretty good for my first attempt.
I saw how some of the other cocktails were made at The Boardwalk masterclass, like Sazerac, Mary Pickford and Bellini.

More cocktails were made at Studio 54, another masterclass. The theme is New York Disco. Here the cocktails that were made were Manhattan, New York Sour and Long Island Ice Tea.

I had a chat and I decided I want to try an Espresso Martini as I love coffee.

It was another cocktail I enjoyed a lot.

This is the well-known Manhattan.

We had some snacks between cocktails and the nachos were delicious.
Poco Loco is a Mexican/South American themed masterclass, inspired by the passion and energy of Mexico. The cocktails made at that masterclass are Hurricane, Frozen Margarita and Tequila Sun-rise.

The last cocktail I've made was a Hurricane with lots and lots of rum, pineapple and orange. By that time I was familiar with the process of making the cocktails, adding the ice, the shake, using the drain. I really loved it.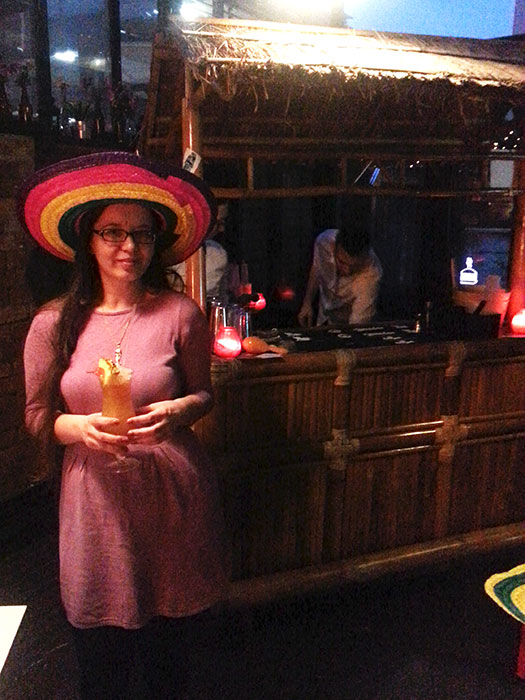 After the masterclasses I can only say that I'm considering getting a shaker and a recipe book to try it at home too. I loved it that much. I will definitely attend cocktail masterclasses in the future, it's exciting and fun. The venue is wonderful too.
The cocktail masterclasses at Black Dog Ballroom are £25 per person, for 4-20 people, bespoke classes are also possible for larger groups. If you want to book, email bookings@blackdognws.co.uk or call at 0161 236 4899.
I attended the masterclasses free of charge. All opinions are my own. I enjoyed myself a lot and this is why I blogged about it.