On Father's Day we spent some time in the garden with Festus. He had a couple of toys to play with. One of the pigeons who has his nest on our neighbour's tree arrived for his breakfast. Of course, he wasn't bothered by Festus. He is used to Festus and that makes me think he is the same pigeon that had the nest close to us a couple of years ago. I think they are more comfortable with Festus as there aren't any cats in our garden. We make sure we chase any cats from the garden, as we don't want them to come when Festus is in the garden. Unlike with the pigeons, Festus is very interested in cats.
Festus with the 3rd toy he played with that day.

View on youtube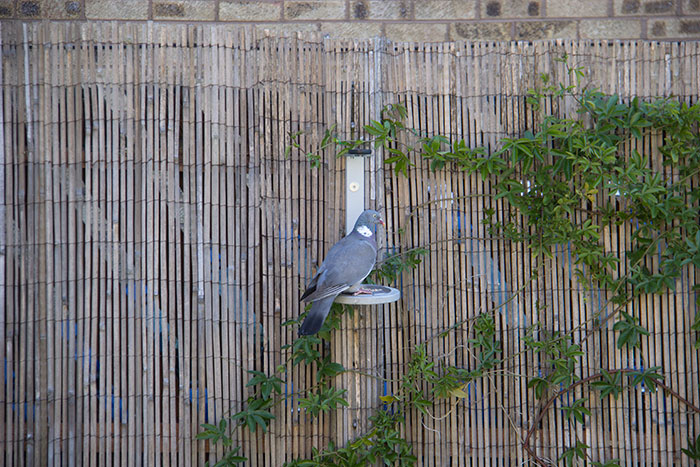 He has keeping an eye on Festus, but managed to eat a lot too. The bird feeder is very popular this year. Besides the pigeons, we also get magpies, black birds and small birds too, like sparrows.
I think it's wonderful they are staying so close to each other and they get along.
Of course, playing in the garden is not enough, we also went on two long walks. Festus loves his walks and we enjoy them too, the weather was amazing.
As it was Father's Day, we've sort of celebrated it by eating two desserts. I also found this cute card in shops for my husband.