I've been to the beautiful Rufford Abbey a couple of weeks ago and I didn't have the time to blog about it as my blogging schedule was so busy. The abbey is set in the heart of Robin Hood's Country and it's only a few minutes away from Sherwood Forest. It has free admission to the abbey, park and gardens.
Rufford Abbey was founded in 1146 as a Cistercian monastery by monks from Rievaulx Abbey in Yorkshire. It was bought by the Earl of Shrewsbury after the Dissolution and used as a hunting lodge for 70 years. It was transformed into a house in the early 1600s and in the 1626 was passed to the Savile family through marriage. It remained in the family until 1938 when it was sold. It was used by the military in World War II and in 1956 was partly demolished. Luckily the medieval parts were preserved. In 1969 the County Council bought it and with help from English Heritage it was repaired and opened to the public.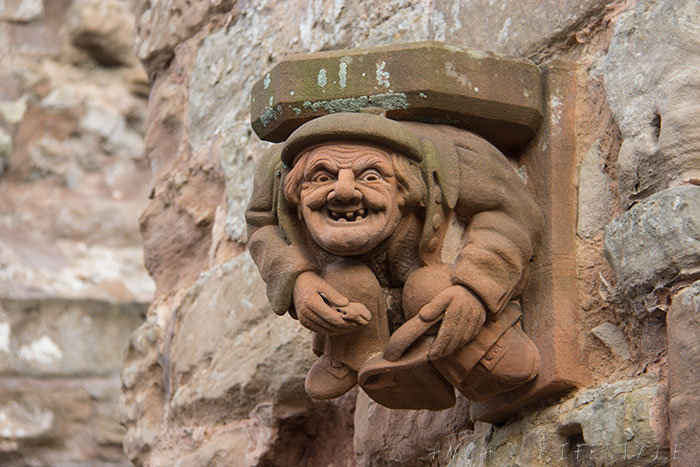 I loved this little figurine on the post. There are a few others in the abbey, but this is by far the cutest.

The Cellarium was a part of the initial construction in the 1100s. It was used to store supplies, mainly food and drink. It was used for storage later, when the abbey was transformed into a home.

The dinner was made out of thick porridge or vegetables, bread, fresh fruits, cheese and weak ale. The Lay brothers were eating more as they were working in the fields.

The park looked lovely, but it must be gorgeous in spring and summer.