Last month I've been in Scotland for a few days. It was the first time I've been to Edinburgh and I loved it. The narrow streets, the beautiful castle, the hill. It was gorgeous. I already shared pictures from The Kelpies and there are a lot of new posts coming up. I love sharing pictures and stories from the places I've visited. It's like I'm traveling there again when I write the post.
The pictures were taken on different days.
The view from Calton Hill. The hill was formed by violent volcanic activity during the last Ice Age. In 1724 the council purchased Calton Hill and it was UK's first public park. Now the hill is part of the Edinburgh World Heritage Site. There are plenty of things to see in the park. The views are stunning even on a cloudy day. There is the Observatory and a few monuments, like the Nelson Monument.

National Monument of Scotland. This is Scotland's national memorial to the Scottish soldiers and sailors who died fighting in the Napoleonic Wars. It was designed in the 19th century. It was left unfinished.

The Dugald Stewart Monument. He was a Scottish philosopher, professor at the University of Edinburgh.
The park is in easy reach of the city centre and it's a lovely place to see. Opposite the park is St. Andrew's House, the headquarters building of the Scottish Government.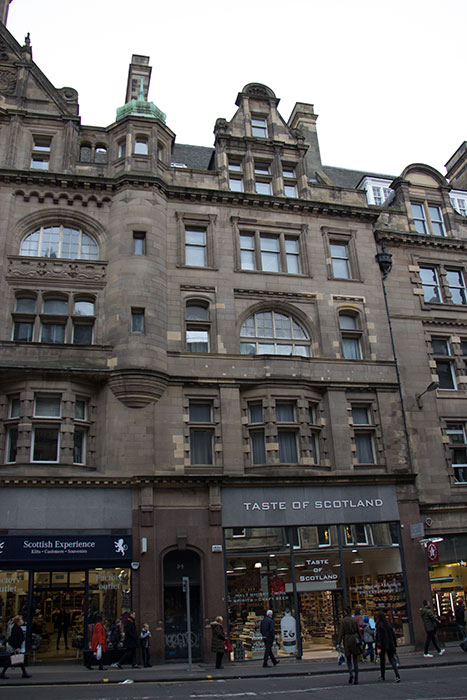 Walking through Edinburgh is a real treat, I love the old buildings. There are many more things to see, but the time was limited.
Another place we've been to was Royal Yacht Britannia. We got there after hours and we could only see it from the outside. Even so, it looks beautiful. We saw a TV show about the Queen and she loved this yacht, it was a sad day for her when she had to retire the ship and travel by air. The stories told by the people working on the yacht were so nice and emotional. I would love to visit the yacht one day.
Have you been to Edinburgh?