I'm a big fan of nature, so, walking thru the forest and fields sounds great every time. We were prepared with a map with lots of details.
Because we left home at 5pm we had time only for a shorter walk. We parked at Brimstage Hall and jumped the stile in the field near the car park. The route was easy to follow and very nice.
There were a few stiles on the way. There is a small gap for dogs, but I'm not sure if Festus will fit through it. Anyway, on the next circular walk we'll take him with us.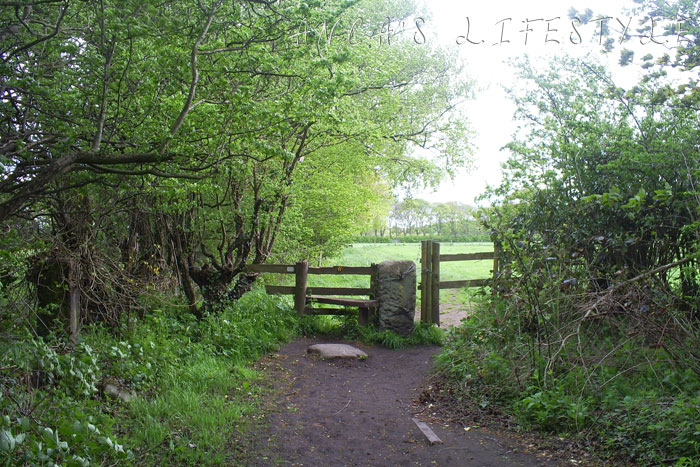 A lovely picture of the Thornton Manor. I've read in the leaflet the Manor was build in 1840 and it was owned by William Lever, the founder of the soap factory in Port Sunlight.
We reached Thornton Hough Village. It is a small village, with a nice church and lovely houses.
On the way back to Brimstage Hall.