My garden still has a lot of colours, with plenty of flowers still in bloom, some for the second time. I bought some bulbs, but I did not have time to plant them, this will be a task for next week, when I'm at home for the whole week.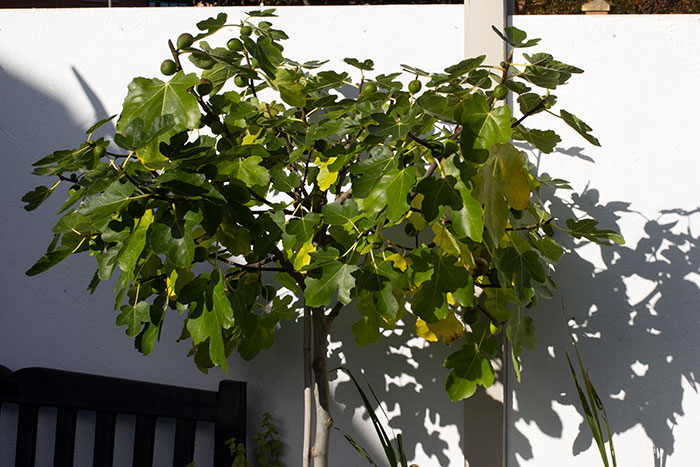 The fig is slowly losing its leaves, but still has a lot.
The Chrysanthemum grew so much and now is finally in bloom. It looks wonderful.
And it is popular with the bees.
Passiflora is still growing, which is lovely.
The fruit trees, apple, cherry, and plum are all shedding their leaves.
The rosemary is in bloom and had a lot of flowers, unlike last year. I gave it a good prune and that might have helped it flourish.