This weekend my husband and I went to Richmond, North Yorkshire, and we've visited Richmond castle and another small museum that I'm going to blog about in the following days.
The castle was built shortly by Alan Rufus, Count of Brittany, after the Battle of Hastings, in 1070, as a reward of fighting along William the Conqueror. The castle remained in the family for 100 years, when a daughter inherits the title and the castle. The castle was controlled by the Crown even after she married. Her son will inherit the castle. During the war with France in the 13th century, the castle was seized by the Crown a few times. The castle will pass back to the Dukes of Brittany at the end of the 13th century. In 1381 the Earl will forfeit his earldom by declaring his allegiance to the King of France. After a few years, Richmond is granted to the Earl of Westmorland.
After 100 years, in 1485, the Earl of Richmond will become King Henry VII. Henry VIII's illegitimate son is made first Duke of Richmond, only to recover it after a few years. From that point, the castle was held by the Crown. At that time the castle is a ruin. In 1641, Charles I will grant the castle to James Stuart. It's possible that in this castle Charles I was held prisoner on his way to London in 1646. In the 18th century, the castle becomes a tourist attraction. In the 19th century the castle is the headquarter of the North Yorkshire Militia and a barrack, cell block and reserve armory are built. During the WWI the Non-Combatant Corps are based here and there is a prison for absolutist conscientious objectors. During the WWII military prisoners are kept at the castle.
The Keep was built in the 12th century. In the first-floor room it was a high chamber. Its purpose was to be a great hall, for entertaining.

The key of the castle.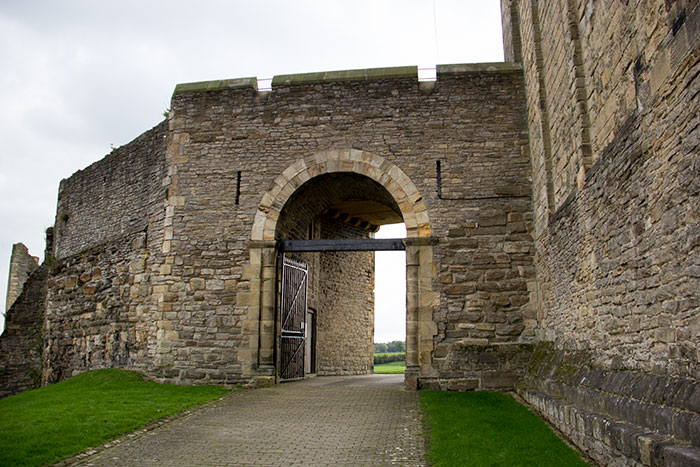 I like this picture of me. My husband was taking pictures of the ceiling and I didn't noticed he was actually taking my picture. He does that.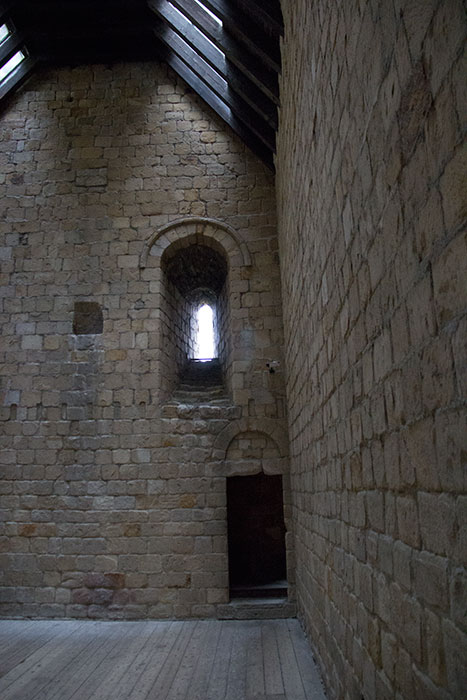 The Great Hall mentioned earlier.

I love this door up there, it looks so romantic.

My husband liked how my poncho was flowing in the wind when I was going down the stairs. He said it looks like a cape. I have to agree with him, it felt for a moment like I was a princess.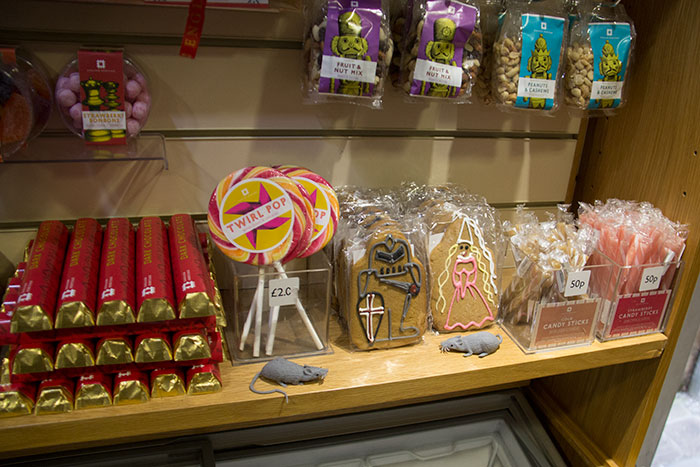 I saw these cute biscuits in the gift shop, they are so cute.