Every morning hubby and I walk the dog on different routes near our house. It is not a chore, but a joy.

The fruits look yummy, didn't try them though.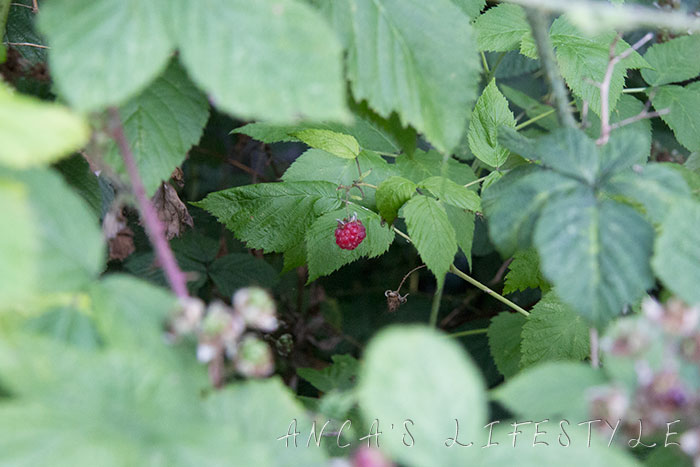 The cat wasn't that happy to see us, but I'm blaming Festus for that. He didn't see her, so no pulling this time.

Every time I pass by this artichoke I'm thinking I have to try to cook one. Also, every time I'm buying veggies I completely forget about them or I am thinking I should read a few recipes before buying it.

There is a row of lovely old cottages on this path. They are so charming, with the small doors, flowers in front of the house and an atmosphere of tranquility and harmony. Next time when I'll take my camera, I'm going to take pictures of the cottages too.

Pink poppies!! I love them and I rarely see poppies in other colours than red.