Penrhyn was the fist 19th century castle that we've visited. It was very interesting to see it. We've arrived at 3.30pm and there wasn't enough time to visit all, so we'll have to visit it again the future.
The family made their fortune from sugar cane plantations and later, from slate mines in Wales. They had over 3,000 workers in the mines.
The library is beautiful, the details of the plasterwork amazing. The furniture had the same amount of details. The craftsmanship is very impressive.
The columns are made from oak from the estate and they are hollow. The furniture was made here or brought from India or Holland.
This is the state room, where Queen Victoria had slept in a number of occasions.
The chapel is white and nice, but this time I think having a lot of patterns on the columns wasn't a good choice.
The Victorian kitchen is not as impressive as I would have imagined. I like more the older style of kitchens.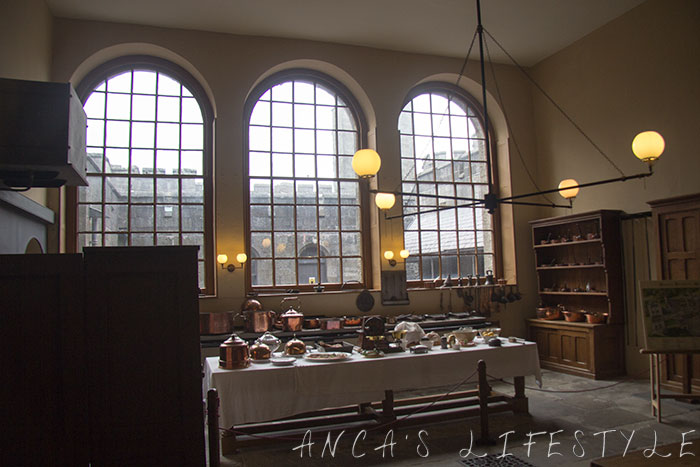 The ice-house was part of the castle. Here they were keeping ice used for making ice cream and conserving food. The ice gathered in Winter was for cooling purposes only. Later one they were bringing Arctic ice which was used for ice cream as well.