The last day of the event was shorter, only a few hours in the morning. The grandma and little girl left Liverpool by sailing on Mersey. It was too crowded and we had no other choice but to stand still and wait for them to embark.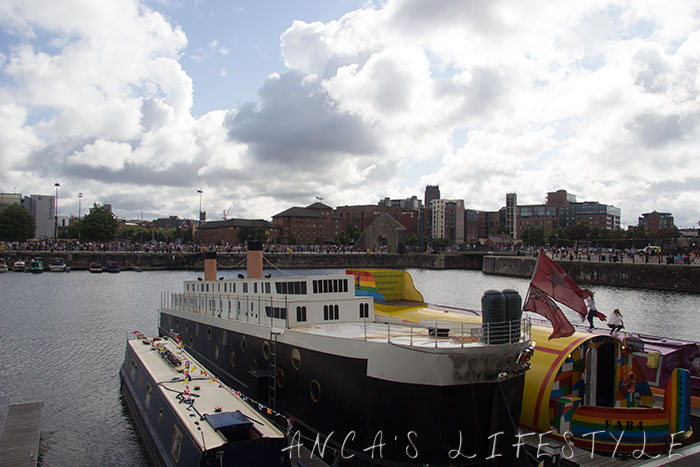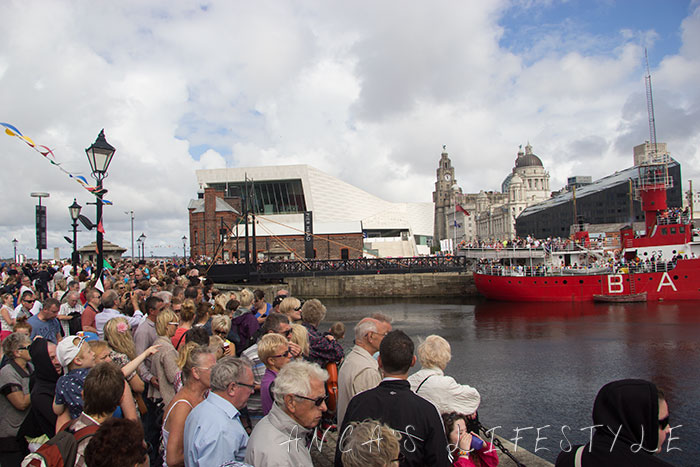 Echo is the local newspaper, obviously very involved in the advertising of the event.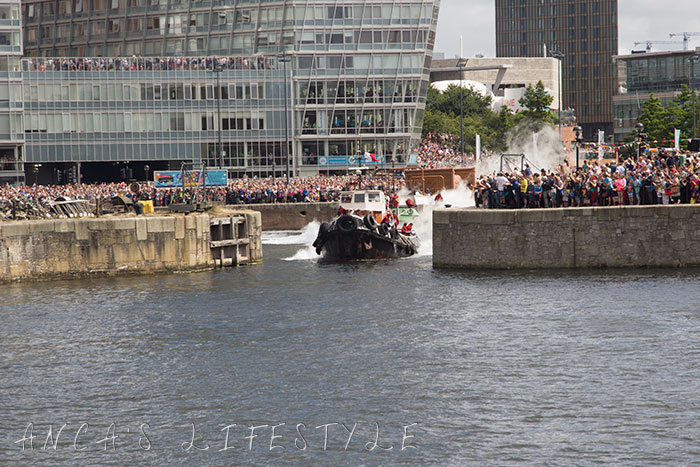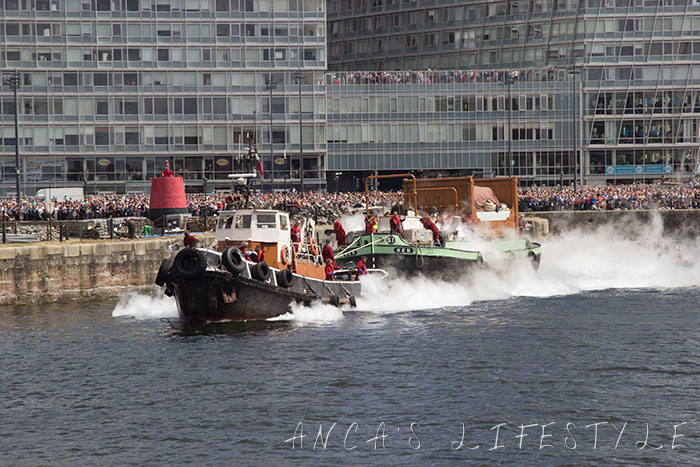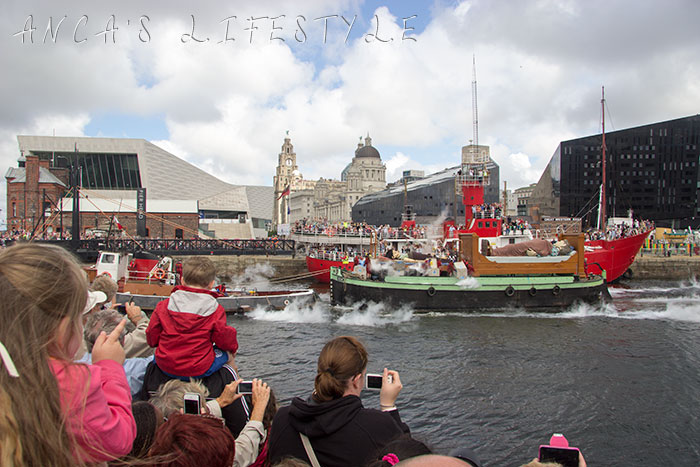 After the ships passed by us, we ran onto the dock to see them on the Mersey.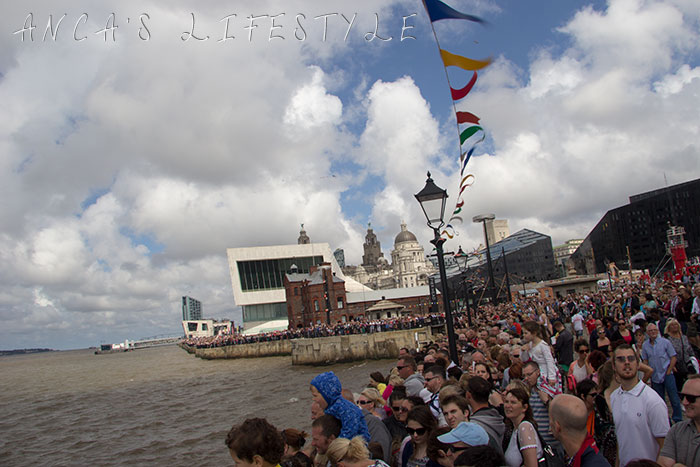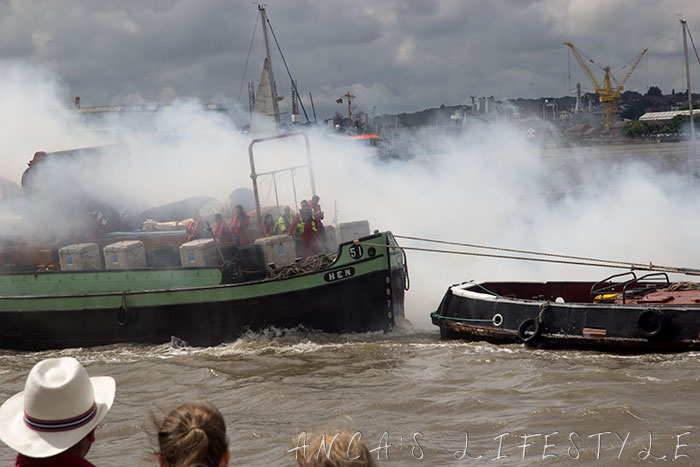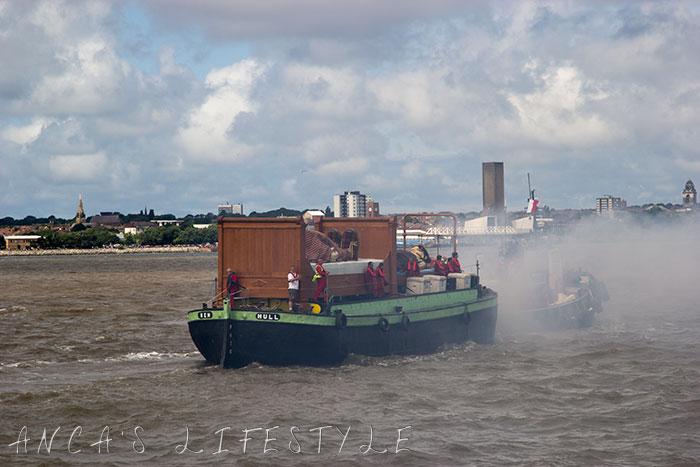 Great event! We had a lot of fun running after the Giants, taking pictures and enjoying the general excitement. I was impressed they were able to make an even more human-like Giant, with lots of details, like the texture of the skin.
I saw a lot of nice people, who were enjoying themselves, laughing and dancing without any inhibitions. I've seen a dad was giving a crash-course in photographing with a DSLR to his 6 year old son, to be able to catch a photo of Xolo. I've seen a sweet girl crying because she wasn't able to touch the dog.