Hubby had to be in London, so we've made a trip out of it. Our first stop was at the meeting, after that we found a good car park near a tube station, anything under £10 for a few hours is very cheap.

Here hubby took a picture, when we left the car park. We've got on the tube and off we were, on the Jubilee line to Westminster.
We arrived in the middle of the hustle and bustle of a tourist city. We saw the London Eye, the Westminster Abbey and Big Ben. We've seen the landmarks before, but in a hurry. Also, we wanted to look at the shops next, so it was the perfect place to start with. I hope that some day we'll have the time to properly visit them, but we'll have to take one tourist attraction at a time.

We had a chat about George V and the royal lineage from the 20th Century. We are still learning about the kings, from TV and the history of the places we are visiting. It can be confusing at times.

I love this view of Buckingham. We've been to Buckingham and there are so many places to visit in London that is impossible to see them in a few hours or even days.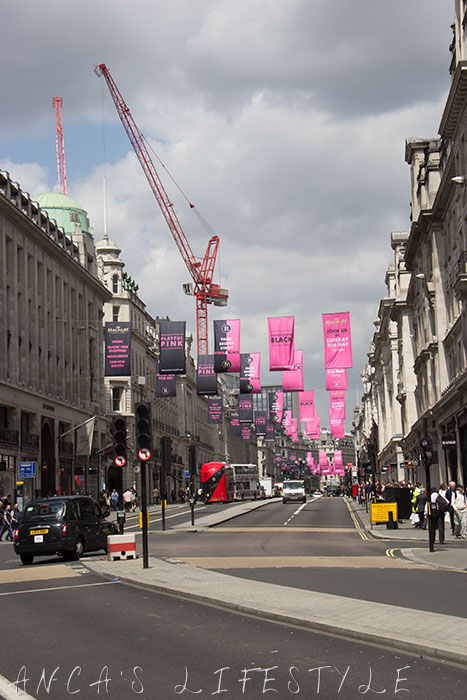 I've passed by this window and then I turned back. I've recognized Nico in a few seconds.

On the way back to the car.
A lovely day. I have two more posts to write about the trip with lots of pictures from interesting and very well known places.