My husband and I went to Stoke on Trent with work and on our way back we've stopped for lunch at Bygones Tea Room, a tea room in the centre of Newcastle Under Lyme. The decor of the tea room is vintage, as the name suggests. I found these tea rooms by chance as I looked on the GPS for a tea room and picked one that seemed closer to where we were. I love discovering places like this.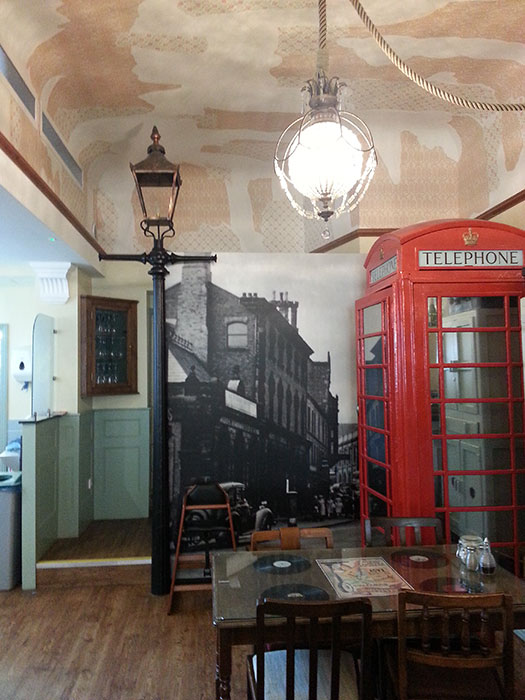 I took lots of pictures of the tea room as it was so nicely decorated. Even though we are not old, we've remembered a few things we had as kids. It was very nice.

I liked the menu, it was very appropriate.
We've ordered and I started taking pictures because it was so nice. I usually restrain myself from taking lots of pictures, but at one point we were the only ones in the tea rooms and I could snap picture after picture. I have to say I was lucky, as the place was quite busy.

Both of us went for the soup of the day. It was easy for me to decide because I'm in the middle of the daily soup/smoothie daily challenge. Hubby loves tomato soup.
The soup was good, full of flavour. Neither of us liked the bread, although cute, not as tasty. I didn't eat it. The scones we had were delicious, exactly the right amount of butter in them, not too crumbly, not too sweet and perfectly baked. I'm quite fussy about scones since I've started making them at home, but these were great. The pot of tea was big and very very good, it was loose tea.
Overall I would say the lunch was great, really enjoyed the food despite the chewy bread.
I've had a glass Soda syphon as a child, it used to be my grandfather's. I've seen one before at the Museum of London and it brought back some found memories.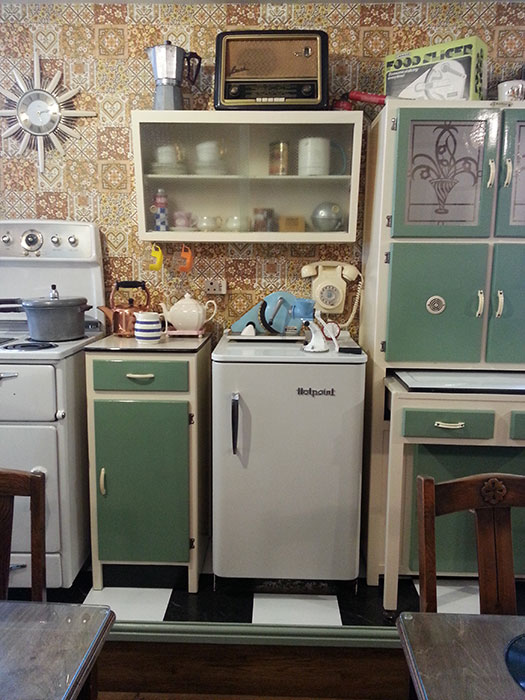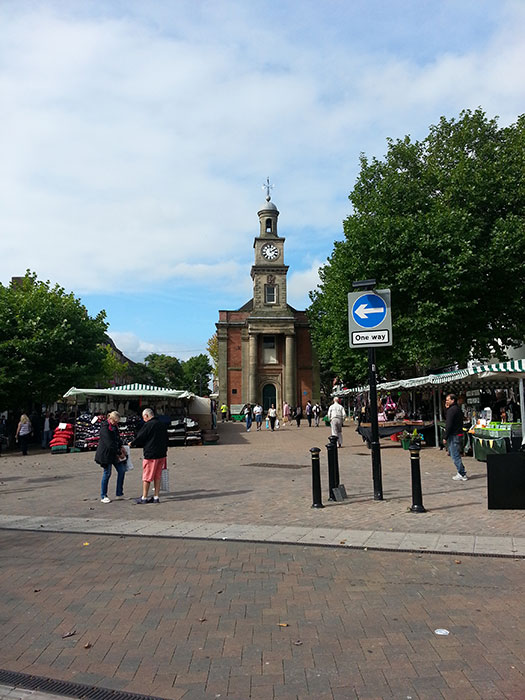 I took some pictures of Newcastle under Lyme. It looked like a lovely town with a market on High Street, a sweet shop and really cute murals between the city centre and the car parks.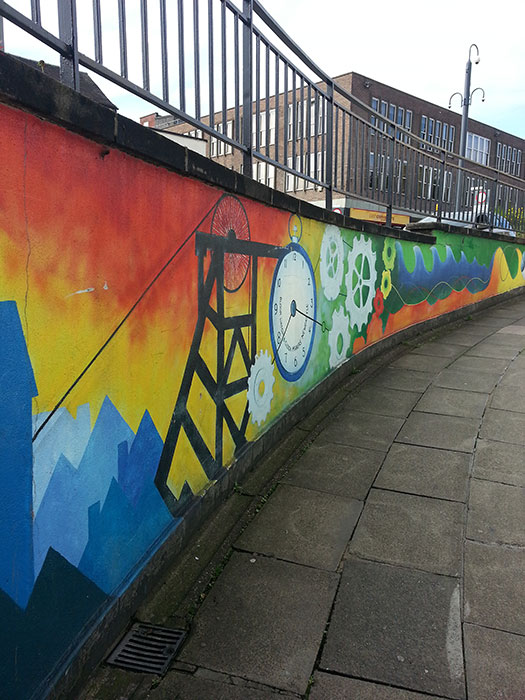 Have you been to Newcastle under Lyme or Bygones Tea Room?