Staircase House is a Grade II* listed medieval building, from 1460, in Stockport, Greater Manchester. It's been a long time since we visited an indoor museum, which was so usual for us before the pandemic.
Usually an audio guide is available, but not now due to covid measures they are taking. A bookguide is only £1 and worth getting. It has lovely pictures and details about the house.
The tour starts at ground level and it goes through time to the 1940s. It is very well created and interesting.
From the viewing platform we could see these details of the wall. It shows how the house evolved throughout the centuries.
The store room has lots of interesting bits. This is how high the room is. My husband is tall, but the room is small and he had to duck because the beams were just about my height.
Isn't this lamp splendid? I like the shadows it creates on the walls and ceiling.
There are a few of these dotted around the rooms on the ground floor.
This is the linen chamber with a bed. There was some cloth production in the 16th century in Stockport.
This doll is a 17th century replica. Some dolls were excavated at the site.
Tallow candles put on display in the tallow room. These too were used in 17th century.
The house has a Dowry room because it was, at one point, a dower house. Mary Shallcross lived in this house after her husband died in 1618 until her death in 1652.
This is the viewing platform I mentioned before. It's so very interesting.
The 17th century Parlour was used very much by the Shallcross family.
This gives the name to the house, the rare Jacobean cage-newel staircase. It's gorgeous and so beautifully restored. It's quite incredible.
The 17th century bed is lovely too. I like the curtains very much. It just shows how colourful the decorations were at that point.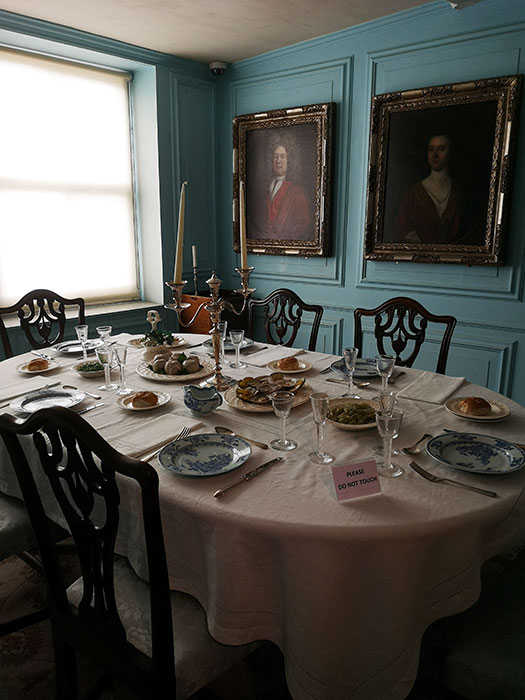 The dining room is 18th century. The difference between the 17th and 18th century is so interesting to see, this is why I took a picture of the door between these two rooms.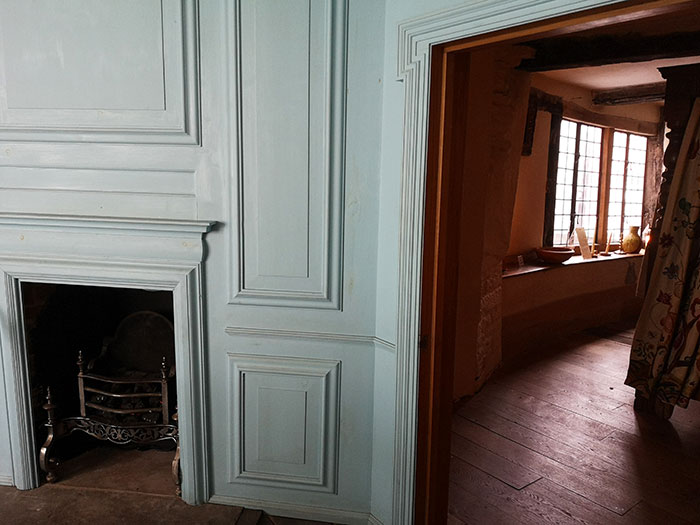 The 19th century Parlour is as it would have been in the 1820s. The floor is so uneven.
I just love this little cupboard in the wall, very neat and tidy.
See the curb of the floor? It was noticeable when we were in the room too.
The tour ends with the 1940 bedroom, which, for me, was the most boring the house. There were a lot of gadgets but it lacked the craftsmanship of the previous centuries.
Staircase House is only £5 for adults. You can visit it Thursday, Friday, and Saturday from 10am to 5pm. The address is 30/31 Market Place, Stockport, SK1 1ES. There isn't a car park on site, but there are plenty in walking distance.