In the city center I saw once a bird of prey handler, so every weekend when we go in the center we have the camera with us. This Saturday we were lucky and I saw the same handler again. This time he had a different owl with him.
The first time I could hold Willow and this time I hold Pippin, a tawny owl. Here are a few pictures with Pippin.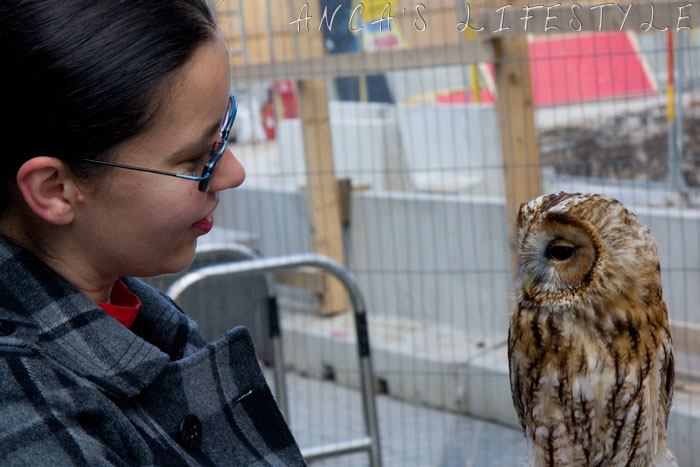 Did I mentioned I love owls?!