Little Moreton Hall is a Tudor building in Cheshire, only 50 min. drive from home. I have no idea why we didn't visit it sooner.
It was a family home and it was in the Moreton family until they donated it to National Trust. At times it had tenant farmer, but it was kept in the family. Due to being rented, there weren't improvements made during the years and this means it's a Tudor gem, an original building from that time.
The house was built in 1504-1508 and it had a few additions over the years, last one was in 1610.  This part of the building has 500 years.
It is amazing how well is preserved. It has no foundation, only a few stones at the base and the walls and roof are made of oak. The roof is made from stone, but not the light slate that it's used today.
We can't go to a NT property without the usual cream tea. I forgot to buy bird food, so I had to share my scone with the ducks.
I can't say the ducks were friendly as they bite my fingers a few times.
The sparrow was afraid to get the food from the hand, but it was confident enough to eat from the table.
The guided tour was so interesting. I was surprised to see so many people participating at the tour, more than 40 people and it was one of 4 or 5 tours during that day.
In this model is shown where the building was reinforced. As the guide told us, there wasn't any supporting beam from metal or bricks, only timber.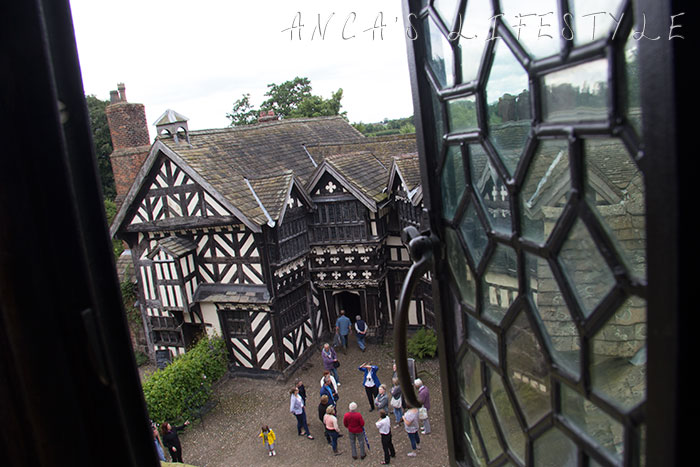 The Hall has a moat and this actually helped with the damp in the house. I would have thought it's the other way around.