I've started the Colourful Smoothie challenge this June and so far I was able to make a smoothie every day.
I am so glad I started it. Most days I skipped on the 2nd mug of coffee and I had more fruits. Also, another good aspect is that I get thirsty, probably as a combination of less coffee and more healthy drinks.
Having a list with all the smoothies I realized 2 things: my smoothies aren't that colourful and I hardly make savoury smoothies. For the next 10 days I plan to make a green smoothie, 5 savoury and 5 sweet.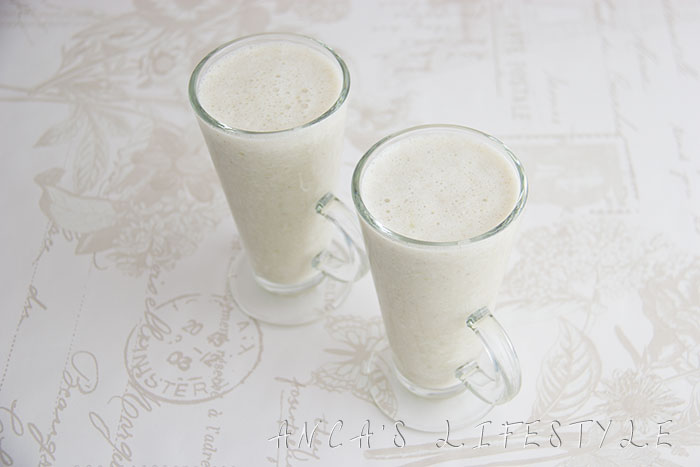 Day 1: A not-so-colourful smootie: banana, white grapes and cinnamon.

Day 2: Banana and blueberries with almond flakes.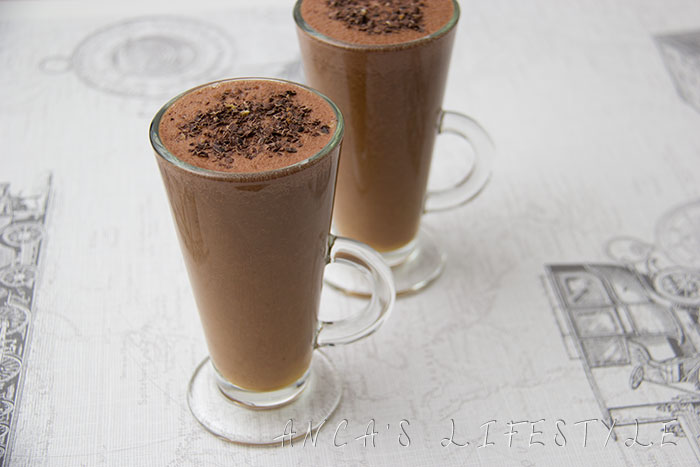 Day 3: Chocolate and orange smoothie.

Day 4: Cucumber, olives and yogurt with dill.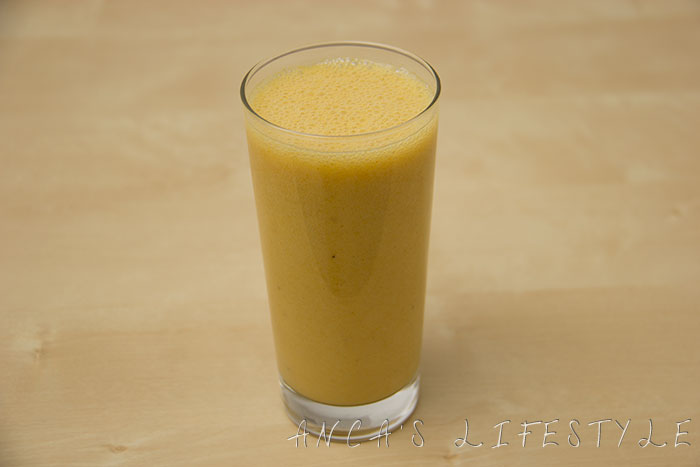 Day 5: Banana and pineapple with turmeric for extra colour.

Day 6: Carrot, apple and cinnamon.

Day 7: Plums with pineapple juice.

Day 8: Peaches with milk, honey and vanilla.

Day 9: Banana and strawberries smoothie with milk and Chia seeds.

Day 10: Protein smoothie with dried figs and bananas.