We had a beautiful Christmas, with lots of wonderful gifts, delicious food and a lot of fun.

At the beginning Festus was much more interested in us and in the gifts under the tree than posing for pictures. This year we got matching Christmas jumpers! Basically we found one we both loved, in the men's department and I got an XS.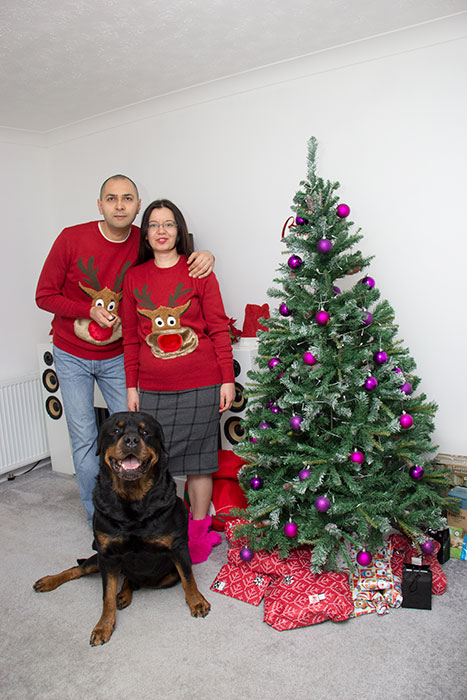 But we managed to convince him to give the proper attention to the camera with a little trick: a carrot on top of the camera. Having our picture taken, we could open the gifts.

My husband got this beautiful handbag for me. I love it and I can't wait to wear it.

If you are wondering how a food blogger reacts when she receives matching Victoria Sandwich tins. I had no idea my husband will get me in the frame, I only saw it when I looked at the pictures after that. I might have mentioned a couple of times (more like 4-5) that I think it's a good idea to bake a sponge… that day.

I also got, among other things, this fondant extruder. It will be so helpful when I'll decorate my biscuits and cakes with fondant. I can't wait to use it.

From Secret Santa I got these beautiful gifts. I'm sure I will love the dark chocolate with blueberries as I love dark chocolate and blueberries, and the candle smells beautiful.

I also got these storage baskets for fruit and veg. I just love them! I was thinking I should change my old basket as that one is a little bit tacky. I can't imagine a better way to keep the veggies I get from farm shops. I can't emphasize how happy I am with them.

Another present from another Secret Santa. Lots of goodies in it. I made the hot chocolate at Christmas and I had the studs on. The shower cream smells beautiful.

Festus got a few gifts too, obviously. Pop in his blog if you want to see more details.

This is one of the gifts I got for my husband. A game with Houdini. He has to figure out how to free Houdini from the restrains. It is a really fun game and it has 40 challenges.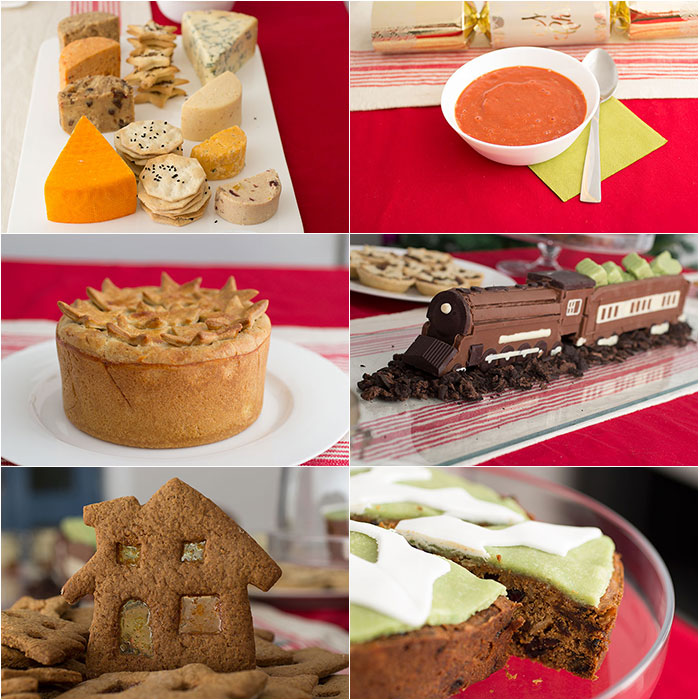 I can't talk about Christmas without talking about food, can I? I talked in details on CookStyle, as I made lots of things, from water biscuits for the cheese plate to Fruit cake. My husband and I did the chocolate train together with more than 1 kg of chocolate, so do have a nosy.
How was your Christmas? Did you get what you hoped for?