We walked Festus before visiting the Abbey. We took a lot of pictures, see here on his blog.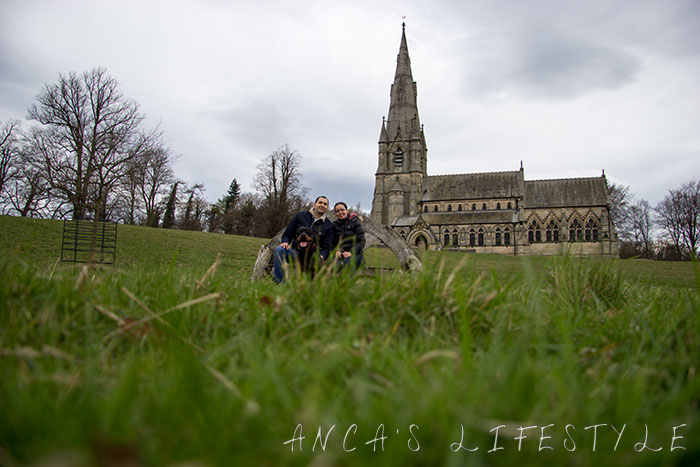 Fountains Abbey is an old Cistecian monastery, built over 800 years ago, during the reign of Henry I. We've learned a lot about it's history during the guided tour. It was very enjoyable and the lady told us a lot of interesting things. I learned a little bit of history from the period of the William the Conqueror and the role of the monasteries.
In the car park we've admired the pheasants and hares.

We had to walk on the logs, as we do every time we can.

The abbey is now a ruin. It was closed during the Dissolution in 1539. Henry VIII's people took out all the lead from the roof and left to the wind and rain, it soon became a ruin. The guide explained how the architecture differs considering the era it was built on.

It was so interesting to learn about Cistercians and Benedicts. About the everyday life in the abbey and their rules. As I watched a few TV programs about the impact the monasteries had in the life of the people during Tudor period, it was quite interesting to learn how and why they become so powerful before the Tudors.

Fountain Hall, an elegant mansion built in the early 17th century. It was built partly with stone from the ruined Abbey.

The old bridge, built 800 years ago. It was used to bring supplies to the mill.

The only Cistercian corn mill still surviving today. It was built in the 12th century and it run up to 1927.

This door is from 1787, as it says on the carving.

The original doors survived only because they were used for other purposes.

This is how the abbey looked in it's heyday.

After visiting the Abbey we went to Ripon, a small town nearby.

The Ripon Cathedral looks amazing. It's lovely and it was interesting to discover that the 1st place of worship was built here in the 7th century by the Saxons. In 672 (if I remember correctly) they built an underground place similar to the one in which Jesus was buried. Quite interesting, I'd say.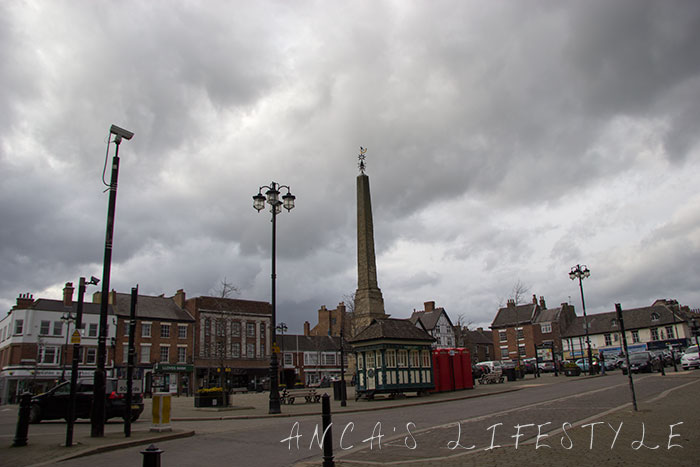 This shelter is from 1911, donated by a mayor's daughter for the cabmen waiting in the market square.

This is the workhouse museum, a Victorian building designated for the poor and workers. It is one of 3 museums in Ripon. It was too late to visit, so it will be on the short list for next time.