As I said in the last post, if the weather is fine we planned something special. So, this Friday we went in Wales with friends. We didn't take Festus with us because we weren't sure how crowded it would be and what we were visiting next. It was a very wise choice, as our friends had a small problem with the car and we ended up going with our car half of day.
We went to Bala Lake railway for a ride with the Steam train. We made a stop in Llanuwchllyn village, where I saw a lovely small restaurant. The shops and the houses look great, old and with a lot of character, as our friends would say.
From the village I got a lovely set for picnic, pink, to match my picnic blanket (that I didn't have the chance to use, but there is still time).
After the stop in the village, we went to the train station, we had a very fast picnic and managed to get on the train in time. These are not the real tickets:
The trip lasted for 30 minutes and it was fun. Hubby took a lot of pictures.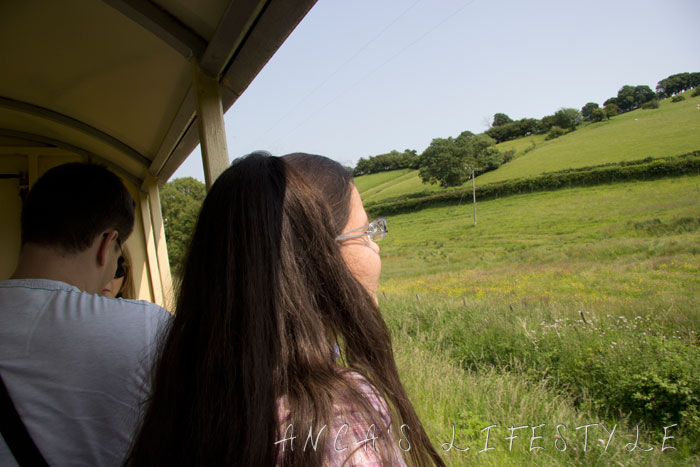 At Bala station. We didn't have time to go to Bala, but maybe we'll visit it next time.
I was eating a chocolate cake and we'd remember that when we've meet I was eating something with chocolate too.
A passenger, resting after being very interested in what we were eating.
Another passenger, but he was more interested in the views.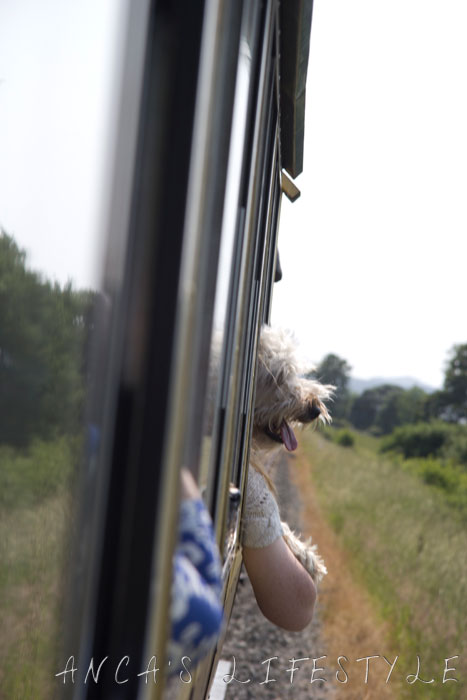 We had a coffee at a lovely place near a lake.
They told us about Ruthin, a small and rustic town.
There was a sign telling us this is the oldest timbered town house in Wales.
I saw the entrance to the Castle by chance and we went to visit Ruthin Castle, that's a hotel.
It was the first time I saw a peacock with her chicks.
The windows of the hotel rooms.
The interior of the hotel looks amazing. There are a few function rooms and I immediately thought of a small reception for vows renewals.
At the Ruthin's Castle cafe, having a coffee.