I bought a food processor with a big blender and I planned to drink smoothies every day. Well, it's been over a month and didn't drink enough smoothies as I wanted. I use the food processor a lot though, but for other things. Until now, when I saw a Smoothie Challenge on a blog. Nothing gets me more motivated as a challenge.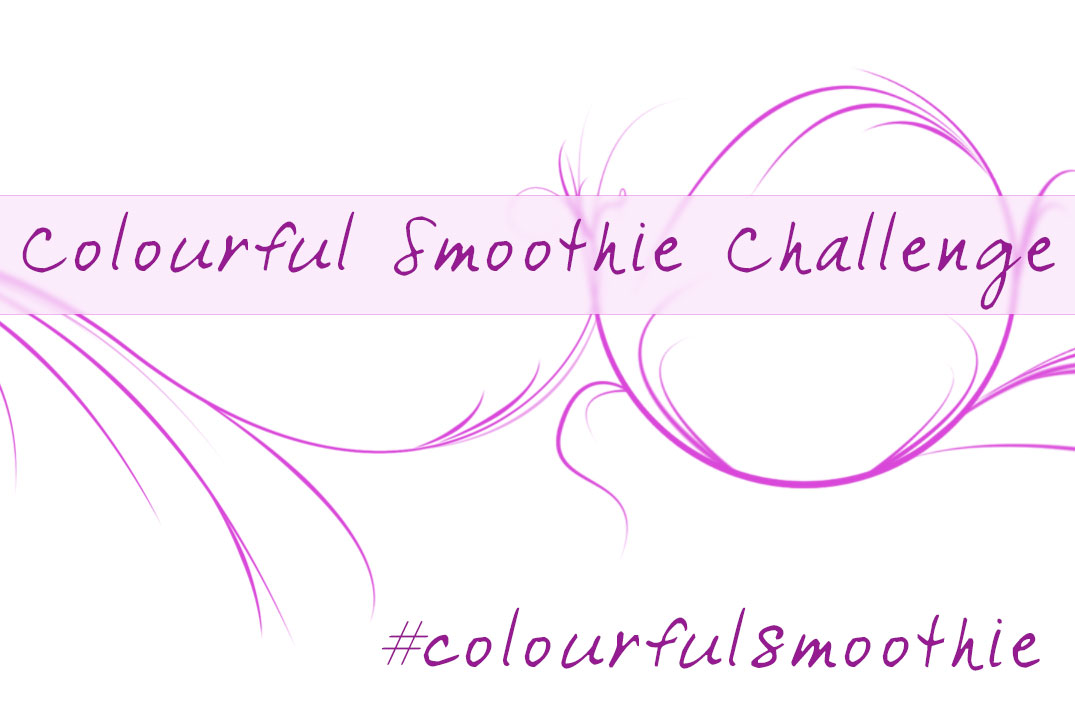 The challenge is easy: make a smoothie every day in June, take a picture and post it on twitter with the hashtag #colourfulsmoothie and drink it.
I will post updates every 10 days with pictures of the smoothies, just to give me an extra boost. Accountability is very important for me. I told about it, I said I'll blog about it… and now I "have" to drink the smoothies 🙂
Please join in and share your smoothies.